The US Navy decided to study the issue of future expeditionary operations of the American
fleet
and Marine Corps (ILC). In particular, a topic was raised regarding how many amphibious ships the US Navy and ILC would need in order to support the possibility of "expeditionary combat missions".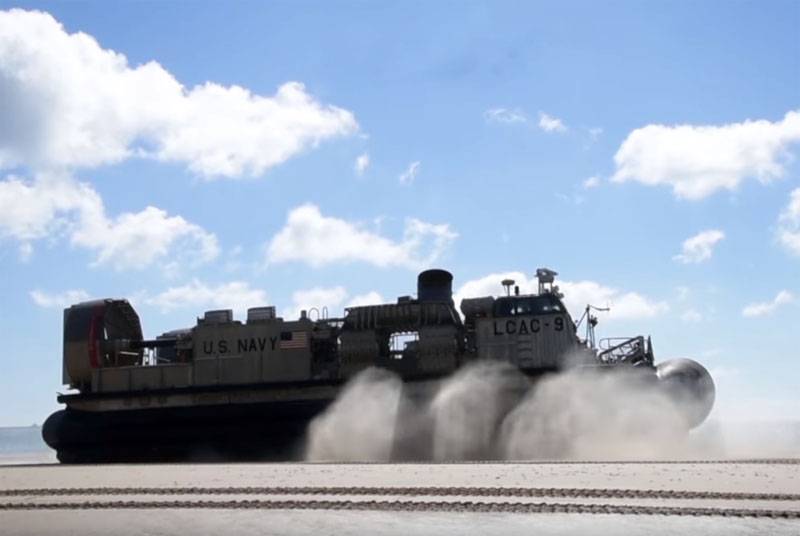 The captain J. Hill, the head of the US Airborne Forces Command Department, noted that the Navy remains satisfied with the characteristics of the US-class universal landing ships and the San Antonio-type landing docks. At the same time, Captain Hill said that in order to increase the effectiveness of expeditionary combat missions, the American fleet also needs smaller ships.
The Ground Operations and Fleet Logistics Directorates are said to be working to define the concept of a new landing ship.
At the moment, it is being discussed which particular solution should be implemented when creating a new ship. At the same time, it is precisely stated that it should have amphibious properties.
San Antonio Transport Dock Program Manager Captain Brian Metcalfe:
It is necessary to determine what does not suit the existing ships. If they are too expensive, we will design a cheaper ship, but then it is unlikely that he will be able to fully carry out a combat mission. If you try to combine the classes, then you can't understand why the ship will be used: will it carry armored vehicles or marines?
As you can see, the structures of the US Navy and their departments have not yet decided which amphibious ship they need. One of the proposals received was the creation of a new hovercraft, which will focus on operational operations with landing on the coast to engage and hold a bridgehead - until the arrival of the main forces.
Today in the USA there are LCAC type air cushion landing boats with a standard displacement of about 89 tons.
The boat's crew is five people. It is capable of transporting several pieces of military equipment (if we talk about
tanks
, then one "Abrams"). These boats are used at the above-mentioned transport docks of the "San Antonio" type. In the United States, they want to get not a boat, but an air cushion ship with a significantly higher carrying capacity than that of the LCAC.