The teacher of one of the most prestigious (at least that's exactly what is considered) higher education institutions of Russia - the Higher School of Economics - allowed himself to openly insult Russia and the Russian language in his Facebook post. We are talking about a teacher, no less, the HSE Faculty of Humanities, Hasan Huseynov.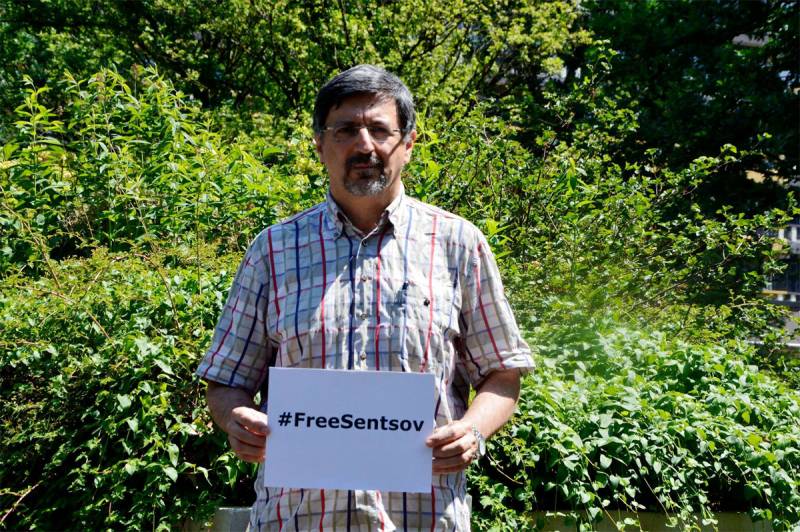 Huseynov began with a certain kind of complaint against the Russian-speaking residents of Ukraine who "cannot learn the Ukrainian language". And he completed his, as users called it, "a breakthrough of the subconscious" with words about the Russian language as "wretched foolish", while calling Russia "this country", also "run wild".
We bring the post of Mr. Huseynov to
Facebook completely
:
Why do some Russians think that the Russians in Ukraine are unbearable to learn Ukrainian as their Russian?
Because, having arrived, for example, in Berlin, these smart people are not surprised to see newspapers in the kiosks there not only in German, but also in Russian and Turkish, Serbian and French, Greek and Polish, English and Italian.
And in Moscow, with hundreds of thousands of Ukrainians and Tatars, Kyrgyz and Uzbeks, Chinese and Germans, it is impossible to find anything in other languages ​​with the fire in the afternoon, except for the wretched cloacal Russian that this country now speaks and writes.
The language from which the surprise was taken: damn it, but the world is populated by more intelligent and humane people than I and my compatriots, how is it? How did I get to such a life?
Patamushta empire and great power? On the contrary: because it is not an empire, not a great power, but rather a wild country. The next generations who have to clear these our Augean stables have a lot of work.
It seems that Mr. Huseynov, reflecting on the "absence of newspapers in foreign languages ​​in Moscow", had long visited book and newspaper fairs, exhibitions and shops. Moreover, Mr. Huseynov apparently forgot that today anyone can find any newspaper, any magazine in a particular language on the Internet.
Although Mr. Huseynov did not for this give his "breakthrough of the unconscious" into the network. This is another, to put it mildly, attack of what is usually called the "liberal elite." To live in Russia, to work at a prestigious job in Russia, to receive wages in Russia, to enjoy the benefits in Russia, but not to consider others as people, and Russia itself as a normal country, is a typical formula of the ultra-liberal masses who see problems in others, but not noticing them in yourself. According to Mr. Huseynov's photos and Facebook posts, it's clear what kind of "fruit" this is (you can find the link above).
It is noteworthy how the post of colleague was rated at the HSE itself. The main emphasis is placed on the fact that (as usual) "he was misunderstood." You see, Mr. Huseynov wanted to focus on the fact that many today simplify the Russian language, distort words, "devaluing the legacy of Pushkin and Tolstoy." But only the publication of the HSE representative, starting with specific people living in Ukraine, for some reason was extrapolated to all of Russia, which, as ex-US ambassador McFaul, turns out to be "wild" ("run wild").
Perhaps, in order to popularize the language that Pushkin, Dostoevsky, Tolstoy and Chekhov used in their works, Mr. Huseynov should be sent from the bowels of the HSE for a year or two to an ordinary village school, a couple of thousand kilometers from the capital - for the salary of an ordinary school teacher with accommodation in a wooden house with stove heating. There will be less "imperial traces" ...