The network published statements that the joint units of the Syrian government army and the Russian military police allegedly came under fire in northern Syria. The shelling claims were made on a Twitter account of a man named Mutlu Civiroglu.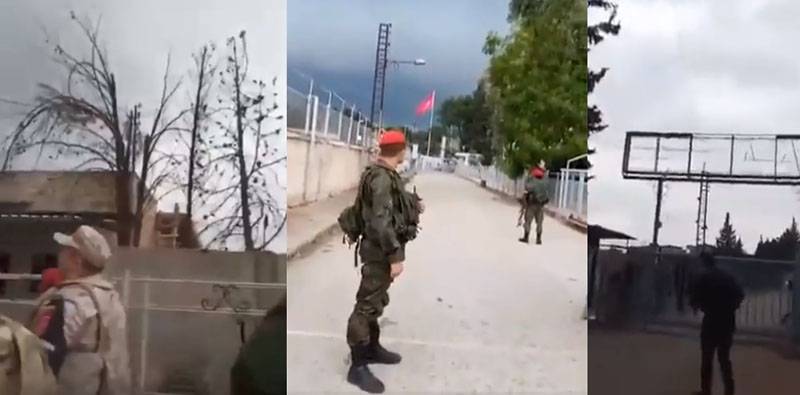 Chiviroglu claims that the shelling was carried out from the territory of the Turkish settlement of Kyzyltepe (Mardin province).
The video shows Russian servicemen in the form of a military police, Russian speech is heard:
Take a position! Do not charge!
Voice behind the scene:
Are everyone alive and well? Check yours, check yours!
After a while, the Russian soldier, who is being filmed, says that it was an explosive package, not a shelling.
After the explosion, Russian military police approached the Turkish border post at a distance of a couple of tens of meters.
It is noteworthy that the explosion thundered at the moment when journalists arrived at the object where the Russian military is located to shoot an interview. One of the journalists asked a Russian officer about where the explosive package had come from. The officer replied that he did not yet know who had arranged the blast. At the same time, he notes that the object against which the explosion was directed belongs to the Syrian army.
Meanwhile, statements about allegedly "two wounded Russian servicemen" have already appeared on Ukrainian blogs. This information is not officially confirmed.
Compressed and more advanced versions:
Longer video pic.twitter.com/navQR7XefC

- Mutlu Civiroglu (@mutludc) October 29, 2019
About when exactly this incident occurred is not reported. The explosion itself looks more like a frank provocation.