A new game, the OMON simulator, went on sale - literally OMON Simulator, in which it is proposed to "screw" protesters and famous oppositionists in a setting close to modern Russia.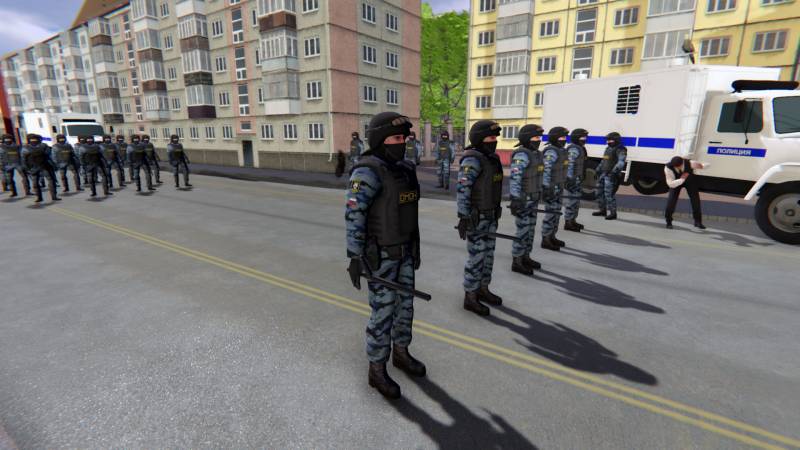 The developer designated a certain Ukrainian Bears studio, and the United Nations structure is the publisher of the product, which decided to borrow the name for self-PR. It is noteworthy that the game caused controversy long before its appearance on the shelves and on Steam. If some people saw in it an ingenious parody of the current political situation in a particular country, others considered the topic frankly provocative and immoral. In particular, the law enforcement agencies controlled by the player are invited to deal with the opposition leader - Alexei Karnavalny, beat unarmed, etc. Then the name "Carnival" the creators of the product decided to change.
On the technical side, hopelessly outdated graphics and a huge number of bugs were noted. In terms of circumstances, the future of the project looks very controversial and ambiguous.
It is noteworthy that the novelty became the reason for discussions about the future of the gaming industry as such in the entire post-Soviet space. Users note that the game, the value of which is declared to be more symbolic, gives off a frank provocation and is one of the elements of information warfare.