The US Navy has focused on the growth of combat potential
fleet
. Accordingly, the costs of its maintenance increase. However, costs increased, despite a decrease in the number of ships. This approach is an ineffective way of dealing with an equal power opponent, such as Russia and China. This was stated by Deputy Minister of the Navy Thomas Modley last week.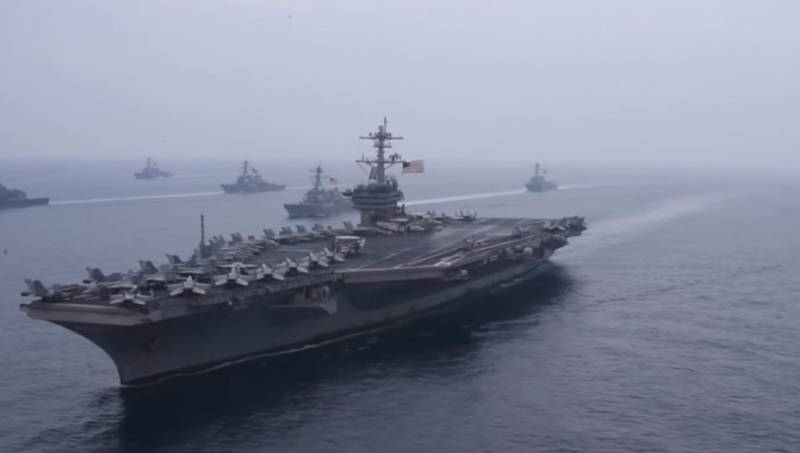 Less ships, more expenses
Modley served on the fleet in the 1980's, and since then, according to him, the fleet has changed a lot. Now it is about half as much as in those times, but the average cost of one ship is twice as high.
Returning to the 80 years, when we had a fleet of 600 ships, the average cost of our ship in this fleet amounted to a billion dollars [...] Our current fleet is 290 pennants, the average cost of which is $ 2 billion including inflation
- the officer said.
According to him, this is due to an increase in combat power, which requires more costs for fewer platforms.
Now I'm not sure if this is the right strategy for us, given the scenario in which we will deal with a great power such as China or Russia
- said Modley.
Voracious AUG
According to him, carrier strike groups have always been a great financial burden for the Navy, but today their maintenance is much more expensive. In the 1980's AUG took about 14% of the total fleet operating costs. Now - this is 31%.
We need to think about how to reverse this trend.
Modley explained.
As he believes, it was previously correctly noted in the Navy that a transition to a new strike force is necessary. Instead of trying to rely on large surface ships, such as cruisers and destroyers, you need to rely on small pennants, for example, on a littoral warship or frigate, as well as drones. Smaller units are able to carry an increased load, while reducing the "gluttony" of the fleet, the basis of which is determined by AUG (aircraft carrier strike groups).
That's why, as Modley said, he advocates investing in LCS and the frigate, "because they are more flexible and more responsive," and cost a billion dollars or less. At the same time, keeping an 13 billionth aircraft carrier is much more difficult, especially considering the long-term perspective. In this regard, he called the desire to achieve the composition of the fleet in 355 ships based on 12 carrier strike groups, "a very aggressive target."
There is a mathematical problem that we must try to solve, and we must take it seriously
- concluded Modley.