Are you criticizing? No. Reasoning. And we discuss on a topic that excites many in the full program. Camo, as they say, coming? Where we are going?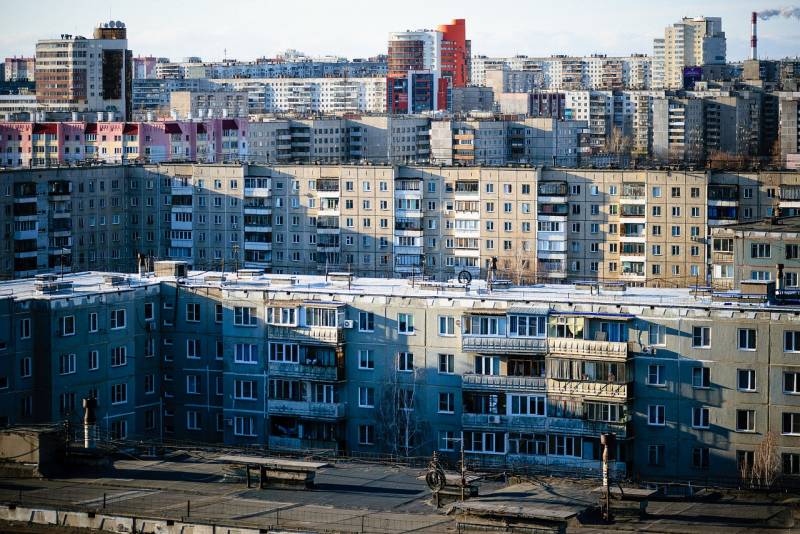 Today, many have embarked on the path of criticism. Not without reason, it should be noted, stood up. There are a number of complaints that you just can't get past. But in order to make out everything by the bones, you still need to unscrew the wheel of time a little back.
Crazy nineties
Back is where Putin has not yet been in power. Here are many critics then, sorry, walked under the table, and today they are already trying their best to express their only and immutable Opinion. To which everyone is simply obliged to listen, because this is the opinion of the Patriot.
Moreover, patriots can be, you know, on both sides. Nemtsov also believed that he loves Russia. And how Chubais and the like adore him ... Right away.
So, in spite of the very enthusiastic patriots from the side where everything is bad, and without Putin, paradise gardens would bloom and beer rivers flowed, I'll just remind you a bit from our past. On my memories, so to speak. For he lived in full consciousness and reason, as it were.
So the nineties. Choked with freedom and democracy, so to speak, but it turned out that we still had to eat something. And if in the first half it was possible to somehow live in the army, then in the second everything became completely sad. Plus just epic cuts.
Someone forgot how to get paid? I'm here with syringes, because I was able to get a job at the factory for the production of syringes. And someone with a band-aid or bandage. And so on. But there was simply no money. No, someone they may have been in sufficient quantities, but in a simple life they were not. Some bills of the city administration, regional, regional ... All deceived each other, and lived.
We lived with an outstretched hand, in short. Workers asked directors, directors from ministers, ministers from the president, and the president from Western partners.
Not this way? TV episodes did not start with "joyful"
News
about giving us the next tranche and waiting for "dolce vita" for the whole country?
That's just how sadly they joked at KVN, "Such amounts do not reach the border with us." And did not reach, and in general the devil knows where these loans went.
True, this did not exempt from payments.
Well, a complete section and redistribution of all property in the country. However, what I am telling you here, we are looking at Ukraine, we see absolutely the same thing there. And remember how it was with us.
As they say, find five differences ...
The war in Chechnya. First one. Which I would call a war of plums and betrayals. The warlords, who had the honor and conscience, tried to do at least something in order to carry out frankly insane and vile orders from above. And save the soldiers.
As they thanked Romanov, Rokhlin, Budanov, probably it's not worth remembering.
But if something went wrong and the military began to crush the militants, the "Stand!" Command came from above and the next treacherous negotiations began, during which the militants could withdraw, regroup, replenish supplies and continue the war.
And all this against the background of simply stunning reports about how ransoms were collected all over the country so that Russian guys who were captured were not turned into working cattle for gangster rabble on the territory of Chechnya-Ichkeria.
Do you remember the 1999? Export of the struggle for freedom from Chechnya to Dagestan? When did terrorists from "independent Ichkeria" attack Dagestan?
In the same sad year, an absolute record was set for the number of draft-dodgers in the army (44% of those registered in the military).
And the Kremlin hardware games? When in a year two or even three premieres could easily be replaced. Yes, from the "blue eye" we were told about the "search for the right personnel options," but in reality everything was in the struggle of various groups for power. At least, all these replacements did not bring anything good.
Hence the complete mess in the country. Logical, logical and merciless. Behind-the-scenes showdowns and handouts in the offices resulted in very real bloody shootouts and stabbings in the streets and in offices, and raider seizures became just as ordinary things as stealing a radio from a car in the yard.
In general, what the "family" of Yeltsin did above, the same thing happened below. Unless considering the "height". If in the cabinets everything was more or less even, then "at the bottom" everything was pretty bloody.
Two thousandth-zero
Year 2000 entered
history
as a record for the number of murders and robberies, according to official reports. You can only figure out how many are not included in the reports. From "hushed" and unaccepted cases to cases when there was no one to write statements.
At the same time, the beginning of the millennium was marked in the same 2000-m record level in terms of suicide. 39 cases on 100 000 residents of the country. After 18 years, it became 13 on 100 000, just as much as in ... USA!
And in the same year Putin came.
It is difficult to say how, why, how much he is to blame, but life began to change.
In the afternoon, or rather, tonight, in any city you can observe the same picture: yards clogged with cars and empty bankrupt parking lots. It's like reality, and there's no way to get away from it. An indicator of both well-being and safety.
Reality. The reality was really such that suddenly everyone began to live better. Now everyone has already forgotten, but the program for getting rid of auto-trash, which Putin initiated, has yielded results. Rusty "buckets" disappeared from the streets, they were replaced by conditional, but "Russians".
Army. Here, too, you can scold anyone and anything, there are a lot of complaints, but: the liquidated war and its skirmishers (and it's certainly not Putin's fault that they quickly died out in the zones), I mean the second Chechen army, it helped a lot.
When to repay a debt, albeit conditional, it is necessary for the Homeland, learning how to defend it (the Homeland) correctly, and not go dying under the bullets of professionals trained in Qatar and Saudi Arabia, and even not for two years ...
No need to remind how they look today at those who have not served. It all started then. Yes, not without jambs and shortcomings, but the army began to become an army, and this (personally my opinion) is Putin's great merit.
You can go on long and hard, but there is only one conclusion: considerable work has been done, as a result of which we, the people, have begun to live better and safer.
Crisis line after 2010
Yes, the general masses in this blessed period began to live very well. It is difficult to list all the mechanisms, many will start snorting that "everything is on credit", but loans were given to the population for everything and everyone! The banks didn't really hobble, and life was getting a little better.
It is clear that once the welfare of the total mass is dived down steeply, they will immediately begin to undress and undress first the cars, and then the people.
While the cities seem to be calm. The streets are lit up, you can walk on them so far without much concern. True, it is not clear how long this prosperity will last, especially given the constant outflow of personnel from the Ministry of Internal Affairs and the unstable situation in the country as a whole.
But all this in one (well, not in one) moment can change. Although ... Why not in one? It is enough to recall how quickly everyone in the post-Soviet space went wild. Yes, we can talk for a long time about the so-called democracy that has come, but, among other things, let's recall the total wildness of yesterday's Soviet people.
Automatic machines with soda, from which the glasses first disappeared, and then the machines simply ceased to exist. Payphones from which the tubes disappeared so that the technicians did not have time to put new ones. Manholes, ordinary sewer manholes and storm sewer grilles. Urns for decades in parks and streets.
The list goes on and on, but only one question: who did all this? The CIA? Mossad? Al Qaeda?
No, they easily managed their own.
And then they'll cope quite well, just give me a reason. Total wildness is the eternal companion of any crisis. It was with us, it is in Ukraine, it can be seen in any republic of the former Soviet Union. Even in the Baltic states, but there it's more difficult to notice wildness, it takes a long time to search for people.
What's the last? That's right, Crimea. It was the apogee of everything, patriotism, trust, adoration, and so on.
Actually, that's all.
You can rant for a long time, but from 2005 to 2015 the years were very, very good. And what's the difference to the average layman, who or what is the reason? World oil prices, a complete blockage of the budget with money, so what was enough for everyone, the effective work of the president and the government?
What difference does it make if you can live well, tasty and safe?
Well, it really was that way! There was an era of golden Brezhnev stagnation, and there was a golden era under Putin.
Crisis 2015 +
Then the crisis began, including due to the Crimea. Moreover, not only because the whole West was sprinkled on us, but also because the Crimea demanded huge cash injections, which the mind never mastered.
It turned out to be interesting in general with Crimea, especially if you look now. Yes, sort of like ours. De facto, even de jure, it seems ... But the cellular companies bashfully offer tariffs "... and on the peninsula", without indicating which banks we are silent about in Crimea, because it's a shame, the same is with retailers. In general, a strange situation.
But, apparently, it suits everyone, otherwise there would certainly be some kind of progress.
But then, excuse me, His Majesty Stagnation began. Moreover, stagnation is clearly with a bias towards a decrease in everything. The ruble exchange rate, attitude to the people, everything.
Well, I can't call progress the increase in the retirement age, the recognition that all previous pension accumulations have been stolen and wasted, and now we will be offered another "new" robbery, which we, naturally, will start from scratch.
The increase in VAT, the triple transport tax, the complete destruction of the entire health care system and education, the total lack of culture in the Ministry of Culture - these, excuse me, are also attributes of the same era. Ours.
Everything is fine with us, gentlemen and ladies from the ministerial chairs speak from the television screens. Doctors get 80 of thousands of rubles, everywhere, and those who quit en masse are just crazy about fat. The same applies to the Ministry of Internal Affairs, the list of dissatisfied can be disassembled for a long time.
But we all suddenly began to live longer, the country in a single impulse demonstrates a certain "growth rate of life" at an unprecedented pace for the rest of the world. But is it better? Question…
The main thing is not to rock the boat. We would only have to launch Petrel and Poseidon, and everything will be gorgeous. Because the enemy overseas is not asleep, and only these superfrocks will save us from him.
So he, the enemy, did not doze off in 80 ...
As one of our authors used to say in such cases, "Well, now raise your legs and give up?" It's strange, there's no kind of war, but it's about surrender ... To whom to capitulate, on what terms ... Ah, yes, they (enemies ) wish our natural wealth to gobble up ... Forgot, I repent.
That is, the fact that at our own expense we are pulling these "northern" and "southern" streams to Europe, and Europe is beating off them with all our hands - is that how? It's strange. They must drive us so that we build faster, and they put sticks in the wheels ... Strange somehow they want to grab our resources. Especially those that we almost forcefully shove them into.
In general, the trend of stagnant winds is traced. Everything is according to the canons: an insidious enemy at the gates, we must rally, be ready to fight ... give a fight (to those who do not dump in Europe), tighten our belts, help our native state survive in an unequal battle ...
The Soviet Union, I recall, did not survive. Although the potential was - Mama Do not Cry. Now many pour tears over bygone times and sigh on the topic "but how it was ..." The whole Yandex Zen in moaning and memoirs.
But the point is not in the memories. The bottom line is that similarities are emerging, and this is very sad.
What is the main similarity? At the actual stop. We, the state, the country, have stopped. After the Crimea, no more successes, on the contrary, the authorities are demonstrating a complete loss of pace.
Indeed, before the Crimea, the state under the command of Putin showed a certain growth. Much has been done both domestically and in foreign relations.
Crimea was a kind of Rubicon, after which things did not go worse, the situation was quite expected and predictable. It is unlikely that anyone doubted that all this would get away with us, so it happened. But in fact it turned out that the country was not ready for such losses.
Of course, bravura reports on the topic that everything that could be imported replaced. The truth is that "all that is possible" is far from all.
One cannot but mention flirting with the people. A "direct line" with the president, which at first looked like something epoch-making, and then turned into the same dull show as "Field of Miracles".
The hope that when we are in a situation against the rest of the world, all of a sudden the authorities will launch social elevators, turned out to be a dream. On the contrary, everything became even sadder, and appointments are already being made openly not for reasons of professional suitability, but according to the degree of devotion to the very authorities in general and to President Putin in particular.
It remains only by the example of neighbors from Kazakhstan to invent some kind of furious title in order to leave Putin in power.
Perhaps something in this is. At least survivors of the nineties will vote for it easily and naturally. No one wants the return of chaos and that outrage.
2024 boundary. What's next?
The country needs a real breakthrough. You cannot win a race while standing still. You can still raise the retirement age, you can increase taxes, you can drown in money in the budget. But what is the use if, in virtually all sectors, there is an open stomp on the spot?
You can put Putin on the throne for life. It is possible, but is it necessary? Putin-2024 is not at all what Putin-2000 is. These are in fact two completely different people. That, young and ambitious, alas, has already become the property (and rather vivid) of history.
Further actions in the usual "we have no one else" plan, "but there are no competitors", "but it will only get worse" will lead exclusively to further degradation. And for an example, it's worthwhile to turn to the very stagnant times when Brezhnev spent the last time sitting in the chair of the Secretary General, and behind the back there was a stubborn struggle for who would sit in this chair.
And, as we all remember, this did not lead to anything good.
Can we repeat it?
Funny slogan for not very smart today is very relevant. The repetition of Brezhnev's stagnation in this interpretation is a very dangerous game. For the country. For stagnation - he is in Africa stagnation.
Some readers, upon reading, will necessarily ask in a dissatisfied tone on the topic "what does the author suggest" or "but there's no one to choose, they will choose for us".
Yes, of course they will. Especially if you just sit, and as usual, wait for everything to work out by itself. That good Volodin or good Shoigu will come again, and milk rivers with jelly banks will flow again. Everywhere and everywhere. Like in 2005 +.
Happiness, as they say, is free for all. Especially for those in the cage of power.
Putin has done a great job: he kept the country on the verge of complete collapse and collapse. This merit cannot be forgotten or underestimated. But on the other hand, having kept the country, he left it about there. Not far from the fatal line.
Russia needs a new and young president. Like Putin was in 2000. When there was nowhere worse.
Not the "old new" type of Medvedev, Shoigu, Volodin, but simply new. Young and ambitious. Otherwise, we will be waiting for a repetition of the past in the 80 years of the last century.