Turkish war correspondents covering the situation in the north of Syria openly make it clear that they do not understand the American logic of recent times. So, having reported that the United States is withdrawing its contingent from northern Syria to neighboring Iraq, now the States are deciding to saturate the northeast SAR again with their troops.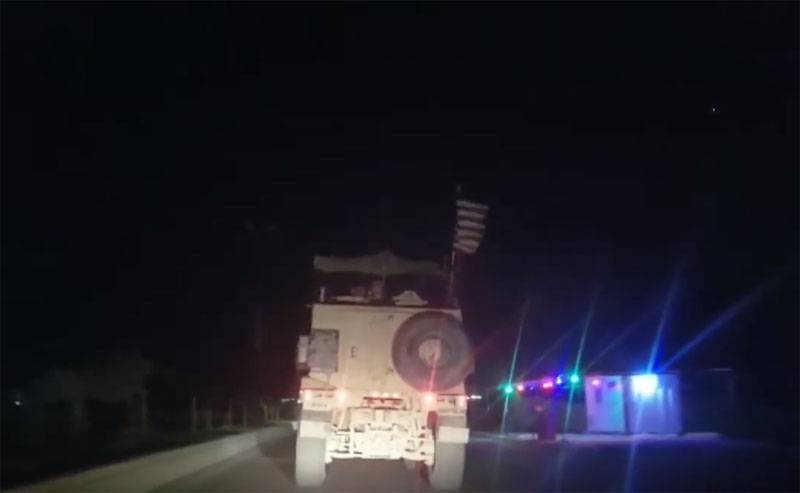 The Turkish Anadolu News Service reports that a convoy of US troops is moving in the direction of Syria's oil fields. The convoy, which includes 170 armored vehicles and trucks, entered Syrian territory from Iraq through a checkpoint in the province of Hasek. The terminal point for the transfer of American troops (and this is several hundred military personnel) is the province of Deir ez-Zor, previously most of which was liberated by the Syrian government army from ISIS terrorists (* banned in Russia).
It is noted that the convoy is moving to where the Kurdish armed formations were transferred a few days ago.
Reports that the United States are preparing to transfer its troops from northwest Iraq to the oil-bearing regions of Syria began to arrive a few days ago. And now this information is confirmed. The Turkish news agency reports that the convoy in some sections is moving under the cover from the air, which is provided by American helicopters.
According to some reports, the Pentagon plans to create a new military base - Bagoz, which will be located in the Al-Omar field.
The Turkish media are perplexed about why the US troops were sent to Iraq in order to return to Syria again in a few days.