In the past, seaplanes were real kings of the sky and solved all the urgent tasks of a military and civilian nature. In the post-war period, such equipment began to give way to new long-range aircraft and helicopters. But it was during this period that the projects of strategic amphibious bombers appeared.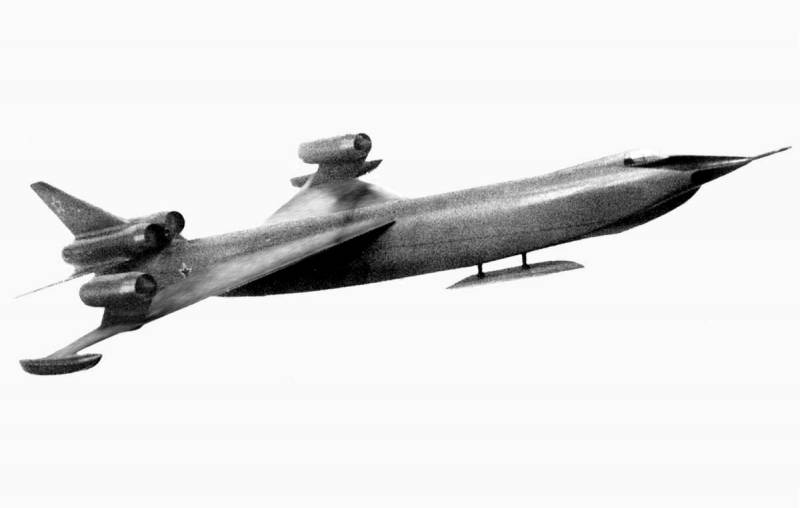 The United States created the Martin P6M Sea Master bomber. A subsonic aircraft with a combat radius of 750 miles did not last too long, and by the early sixties it was abandoned. A similar project was developed in the USSR. Since 1955, Design Bureau V.M. Myasishchev worked on the design of the flying boat M-70.
M-70 was created as a strategic bomber with special capabilities. He had to work at a great distance from the bases: if necessary, it was possible to land on water and receive fuel from specially equipped submarines. M-70 was proposed to be equipped with nuclear and conventional weapons to defeat a variety of targets.
We worked on several versions of the M-70 aircraft with different characteristics. One of them could rise to a height of more than 16 km, the other reached 21 km. The estimated maximum speed was at 1500-1700 km / h. Such flight data allowed to break through the enemy's air defense, built on the technology of the fifties.
M-70 never built or flew, but its appearance is known. It was proposed to build an elegant, streamlined and elongated aircraft with an arrow-shaped wing. A pair of engines was placed above the wing - like other seaplanes. Two more motors were at the base of the keel. The fuselage was equipped with hydro-skis for takeoff and landing. The crew offered to include three people.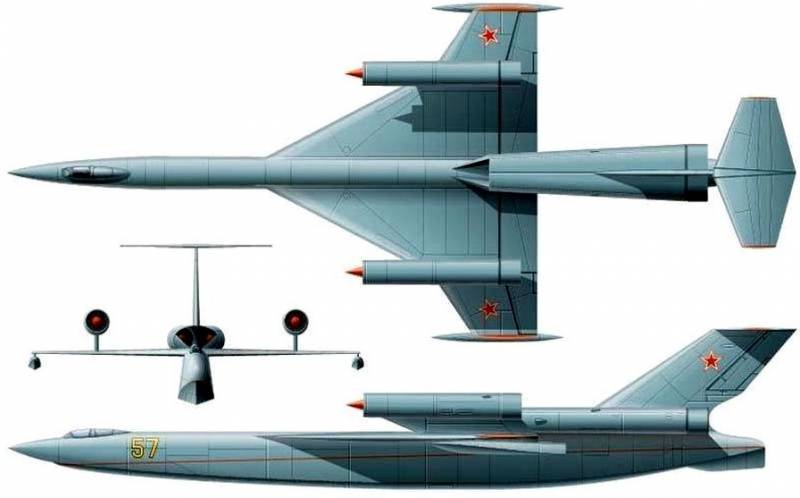 To work with the M-70 it was necessary to build special submarines that could carry a supply of fuel and carry out refueling of aircraft on the high seas.
In parallel with the M-70 seaplane, two other bombers for ground airfields were created at Myasishchev's bureau. With similar range characteristics, amphibians lagged behind them in other parameters. In addition, there was no clear need for a flying bomber boat. Land targets within 2 thousands of miles from Soviet territory could be attacked by land-based bombers or ballistic missiles.
In May, the 1957 of the USSR tested its first P-7 intercontinental ballistic missile. it
weapon
capable of hitting a target on another continent in minutes, put an end to several promising projects
aviation
technicians. Further development of a supersonic seaplane was considered unnecessary. On this
история
The M-70 project is over.