The National Security Committee of Kazakhstan reports on preventing the illegal sale of dangerous goods. It is about a quarter of a ton of uranium concentrate, which the attackers tried to sell in the Kyzylorda region of the republic.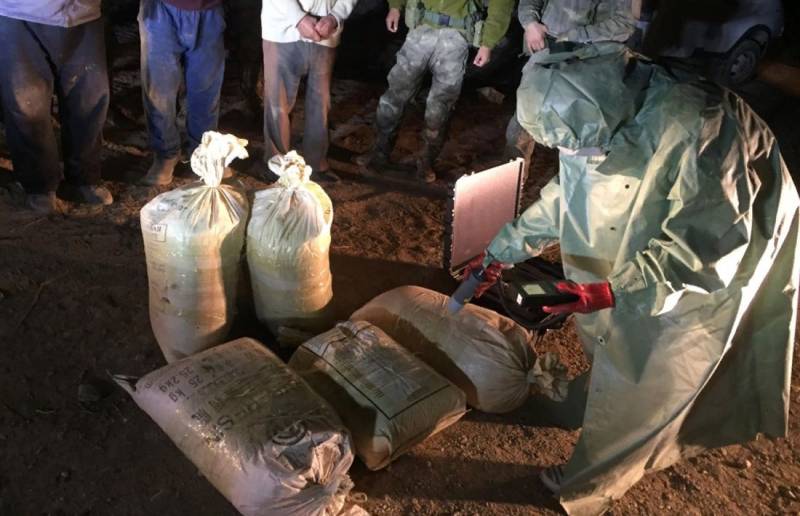 It is reported that the detention of a criminal group, which included four people, occurred a few days ago. Employees of the National Security Committee of Kazakhstan received information that criminals are going to sell more than 240 kg of uranium concentrate. As a result, marketers were detained in the act.
The uranium concentrate was in bags. When examining the contents, the employees of the National Security Committee of Kazakhstan used personal protective equipment. Dosimeters showed multiple excesses in the level of radiation - bags with dangerous contents were pretty "fonil".
According to the latest information, criminals were able to steal uranium concentrate at one of the deposits in Kazakhstan. We are talking about a company that is developing a vanadium ore deposit. It turns out whether the abductors are employees of this enterprise.
A criminal case has been opened upon the discovery of a dangerous substance under the article of the Criminal Code of Kazakhstan, which prescribes punishment for illegal handling of radioactive substances, radioactive waste and nuclear materials.