The deputy chief of the national police of Ukraine Vadim Troyan announced that the so-called "ATO veterans" decided to take out from the area of ​​the settlement of Zolotoe in the Donbass
weapon
. At the same time, Mr. Troyan claims that all the weapons that the "veterans" had were personal and legal. On what basis the legalization of these weapons took place, the representative of the leadership of the national police of Ukraine did not report.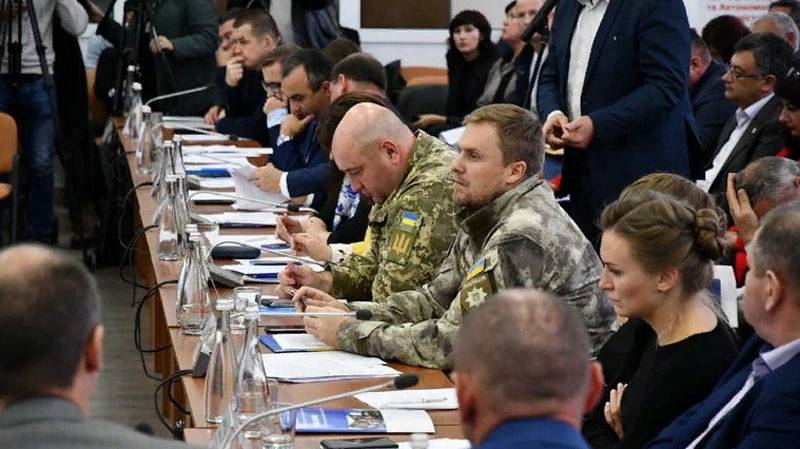 According to Troyan, the "veterans" (and they are representatives of the radical ultranationalist formation "Azov", which is also part of the extremist "National Corps" - banned organizations in the Russian Federation) decided to remove weapons from the Zolotoy and Katerinovka districts "after a conversation with President Zelensky" .
Troyan:
In Zolotoy-4 and Katerinovka, there are 6 patrols of the national police, as well as an NPU point for receiving citizens. According to the decision of the OOS leadership, the National Guard will be sent there to ensure public order and security. Citizens can feel safe.
At the same time, the presidential office of Ukraine made it clear that the "veterans" did not take out the weapons on their own.
From a statement by the deputy head of the presidential administration Kirill Tymoshenko:
The weapon, which was allegedly not there, was seized today by the Interior Ministry.
In fact, all this resembles a staged performance, where for each of the participants the role that they must play to achieve certain goals is selected.