In Ukraine, the scandal with criminal prosecution of a resident of Krivoy Rog, who came out in a T-shirt with the coat of arms of the Soviet Union, is gaining momentum. A criminal case against a resident of the city was opened this summer when he appeared in a T-shirt with the emblem of the USSR in a local shopping center. The man was photographed and "handed over" to the police.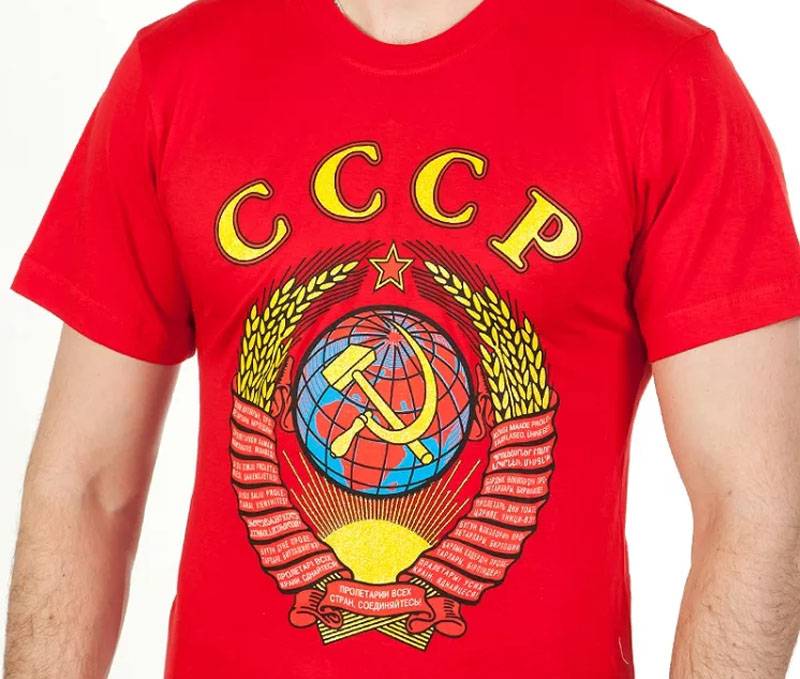 At the trial, the man was found guilty under Part 1 Art. 436-1 of the Criminal Code of Ukraine in connection with the "forbidden communist symbols" used by him. Initially, the court sentenced in the form of 1 of the year of restriction of freedom, then they decided to change the restriction of freedom for the same probationary period.
A resident of Krivoy Rog who has put on a T-shirt with the coat of arms of the USSR should now periodically appear at the authorized body "to check" - whether he has put on the T-shirt with the coat of arms of the Soviet Union again ... Also, he cannot leave his place of permanent residence and leave the country without informing the supervisory authority.
In this regard, Ukraine stated that, by the same logic, it is time to prosecute everyone who, for example, comes to the memorial of the Great Patriotic War in Kiev, where in the hands of the sculpture Mother Motherland is a shield with the image of the coat of arms of the USSR. All this absurdity is connected with the fact that Ukraine is once again trying to rewrite its own
history
. But the problem for Ukraine is that if you really rewrite this story, then you can finally lose the statehood that was once built on the history of the same USSR.