The long-awaited new first-person shooter Call of Duty: Modern Warfare of the 2019 version of the year is on sale for only a few days, but has already caused a storm of indignation in the community of Russian-speaking gamers and negative reviews in the media. The reason is the monstrous propaganda image of the Russians.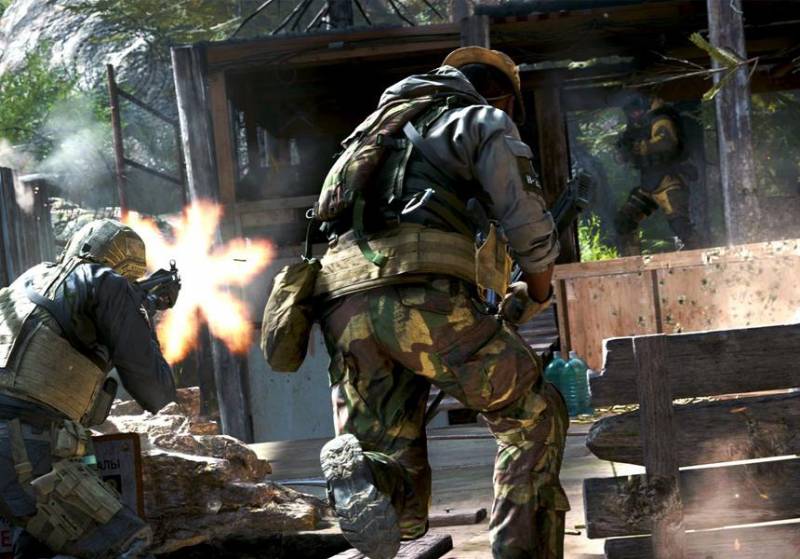 Players - the public is traditionally and strongly politically neutral. And the "bad Russians" in computer games, the characters are already quite familiar. However, what was shown in the plot campaign Modern Warfare, surpassed everything that flashed earlier. Moreover, not only in the Call of Duty series, but also in the gaming industry in general.
Instead of the "ambiguity" and "gray morality" of the war promised by the developers, the most recent Activision product accents are clearly laid out. The Russians, who are called "Barkov's people" in censored Russian dubbing, are shown to players from all over the world as absolute evil, real cannibals, for whom they don't choose methods, but
история
revolves around a fictional Middle Eastern country in which, however, Syria is unmistakably guessed.
The Americans, the British, and the Arab militants collaborating with them, massively killing Russians, on the contrary, are exposed as real heroes, demonstrating their "ambiguity" only a couple of times. Although their unsightly actions are quickly blurred by plot excuses that claim that all this is for a good cause.
A number of streamers have already refused the public passage of the game precisely for moral reasons, calling the game "cheap propaganda."