Military transport aircraft
aviation
The Russian Aerospace Forces delivered armored vehicles to Syria for the previously deployed additional battalion of the Russian military police, aimed at solving patrol tasks in the Syrian-Turkish border. This was reported by the press service of the Ministry of Defense.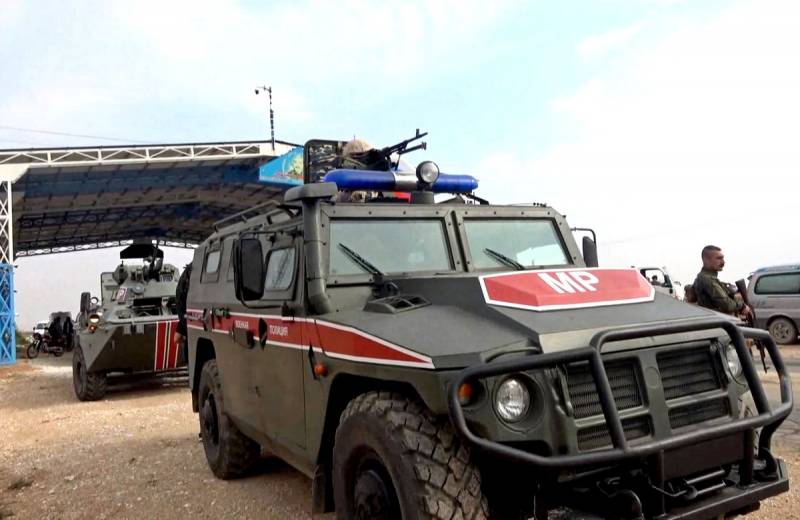 According to the report, the Il-76 military transport aircraft of the Russian Aerospace Forces delivered the Tiger and Typhoon-U armored vehicles to the Russian military base Khmeimim. The delivered equipment will soon make a march to the north of Syria, where the forces of the Russian military police are currently deployed. Armored vehicles were delivered from airfields in the Rostov Region and Krasnodar Territory.
In the near future, military equipment will make a march to the north of the country, where Russian military police units will contribute to the withdrawal of Kurdish units and their weapons 30 kilometers from the Syrian-Turkish border, after which they will start joint patrols with Turkish units in the designated areas (...)
- said in a statement.
Armored vehicles "Tiger" and "Typhoon-U" are designed for transportation of personnel and installation of various target equipment or weapons systems, equipped with an on-board information and control system based on a multiplex wired communication system, as well as air conditioning.
Earlier it was reported that the Ministry of Defense transferred an additional battalion of the Russian military police to Syria, already having experience in participating in peacekeeping operations, including in Syria. One company of the military police had already arrived on the eve of the city of Kobani in northern Syria and began to carry out tasks under the Russian-Turkish agreements.