The leader of the Islamic State terrorist group banned in Russia, Abu Bakr al-Baghdadi, was allegedly killed in Syria during a special operation by the US military. It is reported
Fox News
with reference to a military source and senior US administration official.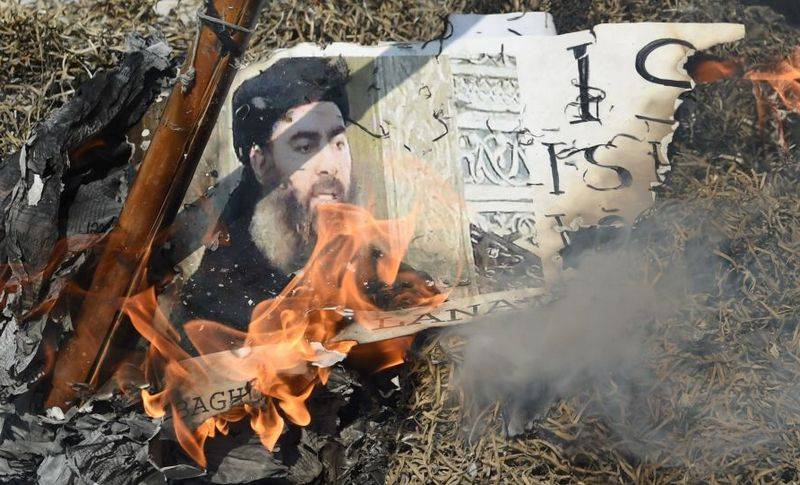 According to the source of the channel, during the special operation in the Idlib province of Syria, the US military managed to liquidate the "valuable object from the Islamic State." It is assumed that this is the leader of the "Islamic state" Abu Bakr al-Baghdadi. A Pentagon source was confirmed by a senior US administration official. In addition, referring to the representative of the US Ground Forces on the elimination of al-Baghdadi reports Newsweek, as well as CNN, also referring to its own sources.
According to sources, the leader of the terrorists blew himself up during a special operation conducted by the Joint Pentagon Special Operations Command after receiving intelligence worthy of attention.
There is no official confirmation of the death of al-Baghdadi at the moment, however, earlier US President Donald Trump wrote on his Twitter that "something very important happened", without specifying what he had in mind. In turn, the White House announced the "important statement" of the American president, which will be made on Sunday in 9: 00 Eastern Time (in 16: 00 Moscow Time)
It should be noted that information about the liquidation of the leader of the Islamic State regularly appears in the media, but al-Baghdadi's death has never been confirmed. At the beginning of September this year, it was already reported that the leader of the terrorists was allegedly near death and even appointed his successor, Iraqi Turkoman Abdullah Kardash.