The Indian media write that the country's army has decided to "seriously upgrade" its arsenal of precision-guided munitions. The update is to purchase the US-controlled 155-mm M982 Excalibur artillery shells. It is planned to equip units armed with towed M777 howitzers, as well as K-9 Vajra howitzers, with shells to be shipped from the United States.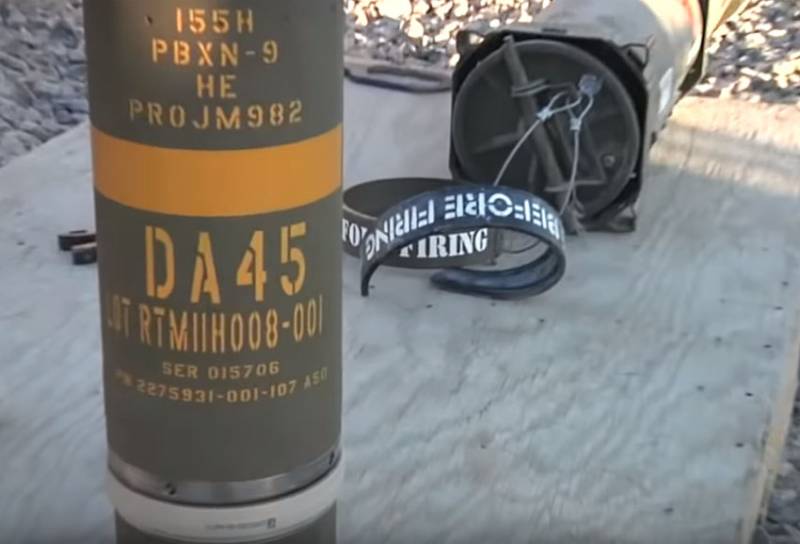 It is reported that the command has evaluated high-precision artillery ammunition in the world market and concluded that the M982 Excalibur for the Indian army will be "the most suitable option." The range of ammunition that was subjected to the Indian "assessment" also included SMART-155 and GIWS.
In the Indian command, it is noted that artillery units will be gradually phased into the American M982 Excalibur with a simultaneous decrease in the share of the use of Russian Krasnopoli. It is reported by the Indian newspaper Financial Express.
From the material:
M982 Excalibur will make Indian artillery more efficient. This projectile, ceteris paribus, has greater penetrating ability, it is characterized by high accuracy of hitting targets. It has improved e-filling protection.
It is further noted that Raytheon is currently developing a laser point tracker that will allow Excalibur to hit moving targets precisely. The marine version of Excalibur is also under development. The Indian Navy is showing interest in it.
For all this, the Indian media does not mention how much the Indian army will cost to rearm on the M982 Excalibur. And the cost of using an American high-precision munition is about five times higher than the cost of using the Russian 155-mm Krasnopol-M2. So, the cost of the M982 Excalibur Block 1a-1 was exported to Australia at a price of 232 thousands of dollars in the 2011 year.
If India buys these shells at a similar price, then we should expect publications in the Indian media about the "possible corruption component of the deal." From the same series as the acquisition of French Rafale fighters at 200 million dollars per unit.