Russia and Turkey are close to concluding an agreement on the supply of Russian Su-35 fighters to the Turkish Air Force. According to the newspaper
Daily Sabah
referring to our own sources, we are talking about a batch of 36 aircraft.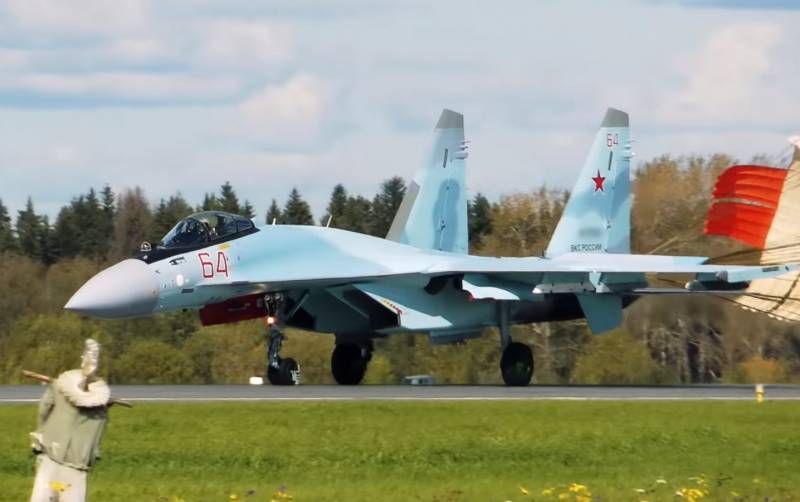 According to the Turkish pro-government newspaper Daily Sabah, Moscow and Ankara may soon sign a contract to supply Turkey with 36 Russian fighters of the 4 + Su-35 generation, negotiations are close to completion. It is also reported that the parties may conclude an agreement on the production of some components of the Russian aircraft at Turkish enterprises, as one of the conditions for the supply of Russian fighters.
At the moment, there are no official statements from both sides, however, a few days ago the head of the Federal Service for Military-Technical Cooperation (Federal Service for Military-Technical Cooperation) Dmitry Shugaev spoke about the consultations being held by Turkey and Russia on the probable deliveries of Russian Su-35 and Su-57 fighters to Turkish Air Force At the same time, he expressed the opinion that concrete negotiations on this subject are still far away.
On October 16, the Turkish president, speaking in Baku, said that Turkey has alternative fighter supply options if the United States completely deprives Ankara of fifth-generation F-35 fighters.
Earlier, Recep Tayyip Erdogan said that Turkey is in preliminary talks with Russia on the possible supply of fifth-generation fighter Su-57 and Su-35. He did not rule out the possibility of acquiring Russian fighters for the Turkish Air Force. Erdogan and Putin visited the MAKS-2019 International Air Show in Zhukovsky near Moscow, where he paid great attention to these fighters.