On the pages of RIA
News
an interview with the President of the Central African Republic Fosten-Arkange Tuadera. The topic, which was raised in an interview with Mr. President, relates to the interaction of the defense departments of the Central African Republic and Russia regarding the possible deployment of a base of the Russian Armed Forces in an African country.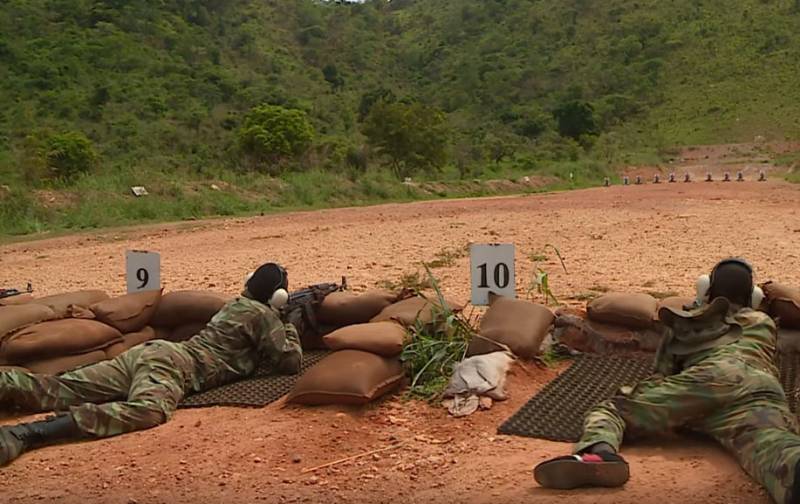 According to Faustin-Arkange Tuader for
RIA News
, The Central African Republic itself is considering such an opportunity.
Recall that earlier immediately five African countries expressed the desire that Russian military advisers act on their territory.
Today, a tactical training center operates in the CAR, in which Russian instructors train local military personnel. The center operates in the city of Berengo. A report from him previously appeared on the air of the Russia 1 shopping mall.
The assistance provided by Russia to the CAR is of great importance due to the fact that terrorist groups are active in the country, some of which are associated with ISIS (banned in Russia). Some groups, after lengthy negotiations, agreed to cease hostilities for the election. Others continue to be terrorist.
For reference: CAR is an African state with a population of about 4,5 million people. Until the middle of the last century - a colony of France. The country is one of the poorest in the world, as well as one of the countries with the lowest average life expectancy. So, men in the CARs live on average 48,5 years, women - 52. The level of GDP per capita is 185 in the world. Literacy of the population is not higher than 50 percent. At the same time, the CAR is one of the richest states in Africa by mineral deposits, among which are uranium, diamonds, rare earth metals, and oil.
The armed forces of the CARs - no more than 2,5 thousand people. In service is the Soviet, South African and French
weapon
.
Experts, discussing the possibility of deploying a military base in the Russian Federation, note that the CAR has a favorable geographical position. It borders with Cameroon, Chad, South Sudan, DR Congo and other countries of central Africa. A military base could reduce the level of the terrorist threat, strengthening the capabilities of the Republican army. In addition, economic cooperation with the Central African Republic can be extremely beneficial for Russia, including in terms of the extraction and sale of minerals, which is important in the current economic model.