Ankara filed a demand against Washington. He was voiced by Turkish President Recep Erdogan, broadcast by TRT.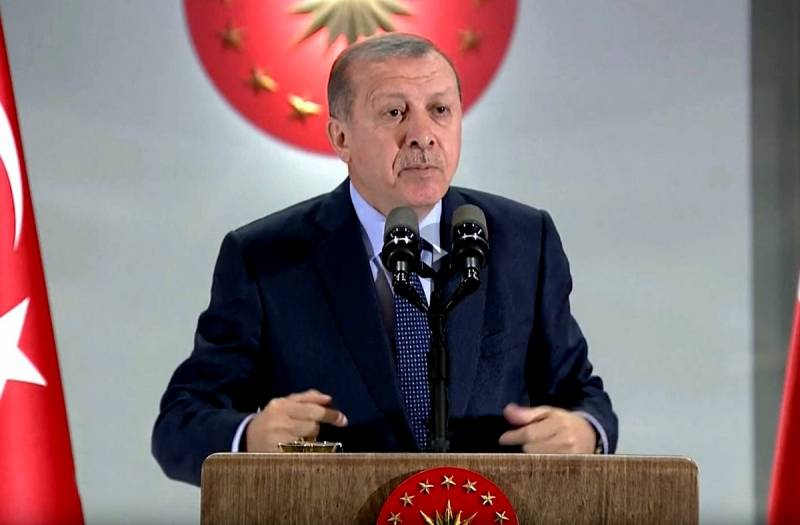 According to the Turkish president, the United States should not forget that an extradition agreement is in force between Ankara and Washington. Under this agreement, as well as on the basis of Interpol documents, the United States must extradite Mazlum Abdi to Turkey. This is a man who appears in the official Kurdish and American reports as a general of the Syrian Democratic Forces (SDS). This is the same general who a few days ago proposed the United States to introduce a no-fly zone over northern Syria.
According to Erdogan, Mazlum is the leader of the terrorists. Recall that in Turkey, the YPG (the armed wing of the Kurdistan Workers' Party) is recognized as a terrorist organization. Also in Turkey they do not share SDS and YPG.
Erdogan:
The leader of the terrorists YPG Mazlum is listed on the Interpol red list. On this basis and under the current extradition agreement, the United States should extradite him to Turkey. I instructed the Secretary of Justice to send a request to the United States to extradite this person.
The Turkish president noted that the United States should not cover terrorists, but rather help them to stand trial.
Erdogan also said that he was extremely concerned about the supply of YPG to some European countries and meetings with the top organization of European and American officials.
Erdogan:
I reiterate: the Kurds are not enemies, they are our brothers. Our enemy is the terrorists who are trying to speak on behalf of the entire Kurdish people.
Talking about the operation "Source of Peace", which ended after the meeting with Vladimir Putin, Recep Erdogan said that Turkish forces suffered losses during its course: 7 soldiers were killed and 95 were injured.