Turkey has completed the delivery to Ukraine of Bayraktar TB2 unmanned aerial vehicles. This was announced on its Twitter page by the Turkish company Baykar Makina.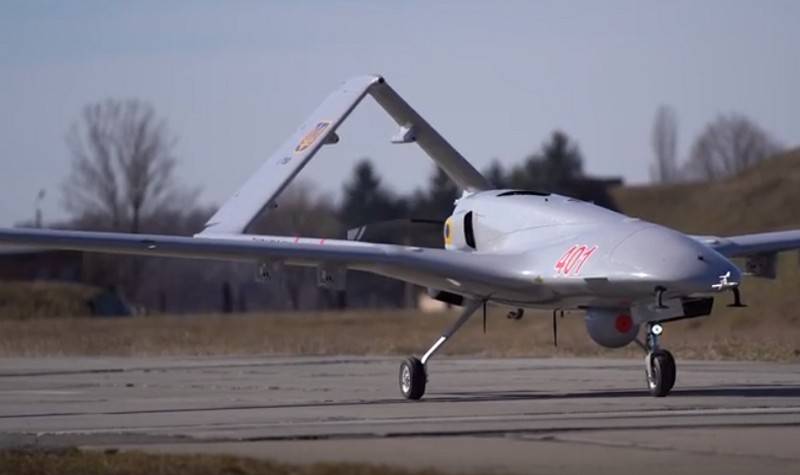 The Turkish company Baykar Makina supplied the Air Force of Ukraine with a second batch of unmanned aerial vehicles Bayraktar TB2, thereby fully completing the delivery. Ukraine received the first batch of drones back in March this year, the former president of the country Petro Poroshenko reported about it.
In total, under the agreement, the Ukrainian military received six drones, two (according to other sources - three) ground control stations and related equipment, including simulators. Also earlier, the Ukrainian side announced the supply of ammunition (200 missiles) for drones in accordance with the agreement. In addition, in Turkey at the end of September this year, 50 military personnel of the Armed Forces of Ukraine who were trained in the use and maintenance of Turkish-made drones completed their training.
Bayraktar TB2 - shock medium-range UAV, designed and manufactured by the Turkish company Baykar. Flight altitude - over 7300 m, time spent in the air - up to 24 hours. The distance from the control point is no more than 150 km, it can work in two modes (remote control or automatic mode, including independent takeoff and landing). The maximum speed of the drone is 250 km / h, cruising speed - 130 km / h.
The length of the drone is 6,5 m, the wingspan is 12 m. The maximum take-off weight of the drone is 650 kg, while the payload is 55 kg. Bayraktar TB2 is capable of carrying two anti-tank missiles (bombs).