The press service of the Russian Embassy in the United States issued a statement by Ambassador Anatoly Antonov regarding the situation surrounding the letter of Congressmen about terrorist organizations. Recall that a few days ago, four dozen congressmen sent a letter to the State Department with the initiative to include the radical ultranationalist Ukrainian formation Azov (banned in the Russian Federation) along with two European extreme right-wing organizations on the list of terrorist organizations. The letter notes that US intelligence agencies have established the facts of Azov's recruitment of foreign citizens, including US citizens, to carry out their extremist activities.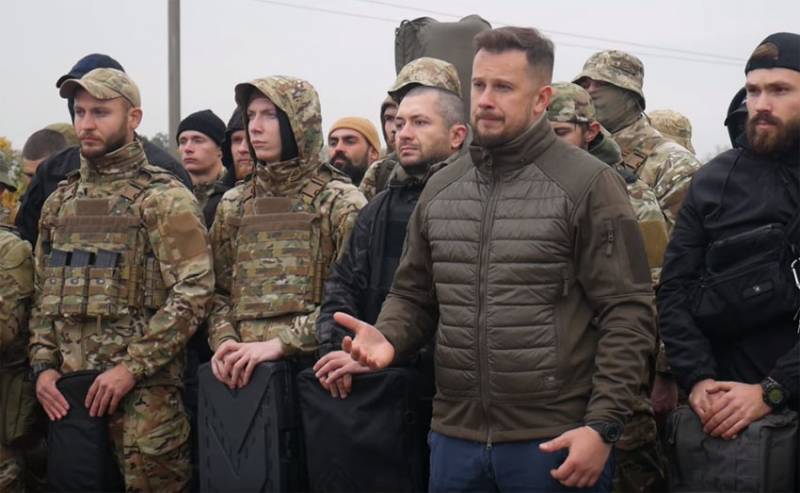 Anatoly Antonov notes that the letter of the congressmen deserves attention.
Ambassador of Russia to the United States:
The rampant radical right-wing extremism has spread far beyond Ukraine. Congress, apparently following the US intelligence agencies, is beginning to become aware of the threat posed by Azov and the Americans in contact with it.
Recall that a terrorist in New Zealand Christchurch stated that he was training in Ukraine, consisting of Azov.
Anatoly Antonov noted that even in the USA it is becoming increasingly difficult to ignore the danger posed by the extremist Azov.
Antonov:
America should have already reached information on the creeping rehabilitation in Ukraine of Third Reich accomplices, those responsible for the massacres of civilians (Jews, Ukrainians, Russians, Poles) and Soviet prisoners of war,
news
the renaming of streets in honor of criminals, the erection of monuments to them, the persecution of priests of the canonical Orthodox church.
The Russian ambassador to the United States recalled that the Ukrainian Prime Minister had visited the concert of an openly neo-Nazi music group that denied, for example, the Holocaust.
It is worth recalling that it was the Azov militants who actively impeded the process of the separation of forces and assets in Zolotoy and Petrovsky.
Anatoly Antonov noted that in the Baltic countries there is a trend that is associated with attempts by the authorities to heroize the Nazis.
According to the Russian ambassador, the peacemaker extremist site operates in Ukraine, moreover, under the wing of the American Cloudflare service.
Antonov:
Russia expects the American authorities and the public to condemn any manifestations and support radical right-wing extremism in Ukraine.