In the Chinese media, stories are published in which readers are told that the United States delivered its decommissioned Island-class boats to Odessa. Today "Voennoye Obozreniye" in one of its
news
The materials reported that the boats P190 "Slavyansk" and P191 "Starobelsk" were launched while unloading the transport vessel Ocean Freedom.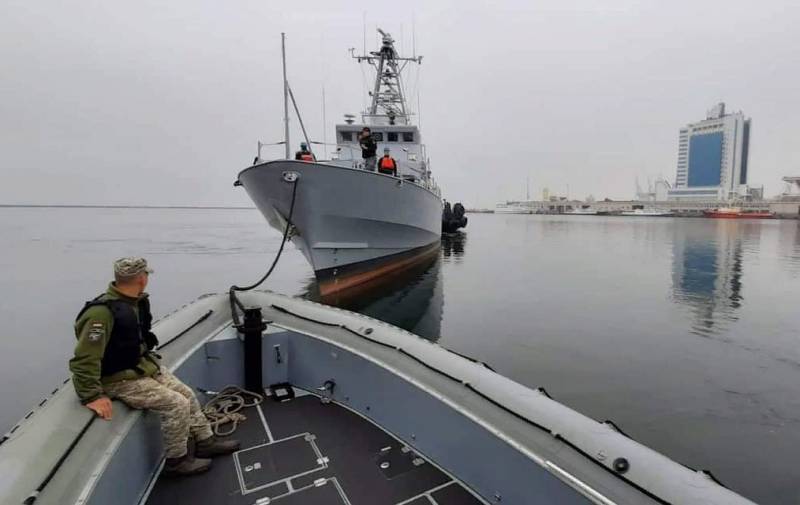 Chinese military experts reported that these boats became so desirable for Ukraine, were puzzled. First of all, this perplexity is due to the fact that Ukraine, it would seem, has enough of its own capacities to build boats of this class.
One of the remarks in the military section of the Chinese portal SINA:
Ukraine at one time had a Black Sea shipyard, which allowed building cruisers. Now they got into it.
Indeed, it is more than strange to lose a powerful shipbuilding industry and now rejoice at the delivery of foreign decommissioned boats.
Comment in the same information source:
Ukraine got in touch with the West. But just what benefits can the West bring to Ukraine?
In fact, foreign experts are talking about obvious things - those about which Russia has been speaking about Ukraine in recent years. And the fact that the West has not yet brought (and is unlikely to bring) real benefits to Ukraine was realized even in China, which is thousands of kilometers from Kiev and Odessa. And only in Ukraine, apparently, there are individuals who continue to believe that the West will help.
If the boats written off by the United States and repainted by Ukraine are taken seriously as "tangible military assistance," then it is unlikely that the same people should expect an intelligible answer about what happened in recent years to their own, Ukrainian, shipbuilding industry.