US Vice President Mike Pence said that the so-called Syrian Democratic Forces (units primarily composed of Kurds) left the 30-km zone in northern Syria, moving to other parts of the ATS. We are talking about armed groups, which are believed to be supported by the United States.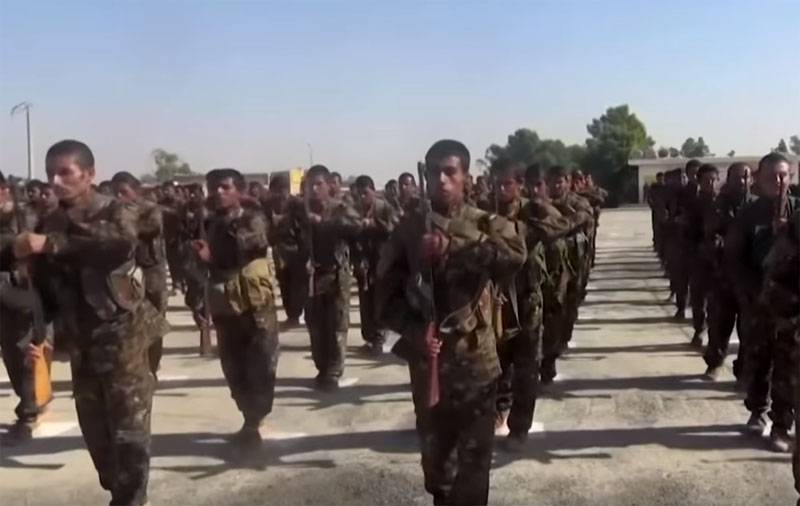 According to Pence, the United States received information about the withdrawal of the SDS from the 30-km zone from the commander of the mentioned forces.
The US vice president said Washington continues to negotiate with both Turkey and the Syrian Kurds "in order to achieve a complete ceasefire in northern Syria."
Recall that on the eve of Sochi, many hours of negotiations were held between Russian President Vladimir Putin and his Turkish counterpart. Following the meeting, it was announced that a "fateful decision" was made in Syria.
Recep Erdogan said Ankara's main goal is long-term stability in the Syrian Arab Republic. At the same time, the Turkish president once again noted that the security zone in the north of the SAR was created with the aim of returning to Syria hundreds of thousands of refugees who are now in temporary camps in Turkey.
Erdogan said that he had informed the Russian president that from 12: 00 on 23 on October within 150 hours the "terrorist units YPG" (this is the Kurdistan Workers Party, which Ankara considers terrorist) to be withdrawn from the 30-km zone.
Erdogan:
We signed with Mr. Putin
historical
agreement on combating terrorism, ensuring the territorial integrity and political unity of Syria and the return of refugees.
In addition, Putin and Erdogan noted that on October 30 the Syrian Constitutional Committee will meet, which will build the political process in the SAR.