The Vedomosti newspaper published material stating that during the recent Thunder-2019 exercises, an abnormal situation arose. At the same time, representatives of the publication say that "two people close to the Ministry of Defense" shared such information with them. It should be noted that earlier the Ministry of Defense of the Russian Federation already had a certain kind of complaint against the editorial office of Vedomosti, which publishes unverified information with reference to unnamed sources.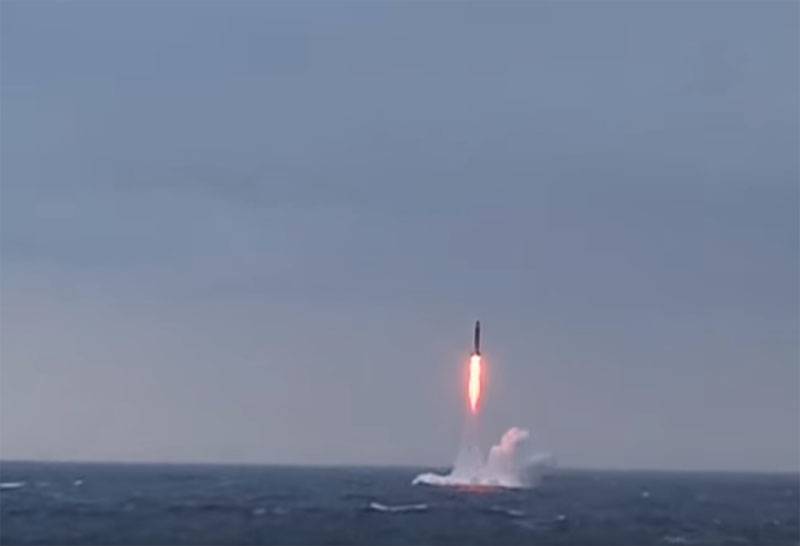 This time, Vedomosti stated that one of the P-29P intercontinental ballistic missiles did not come out when firing from the board of the Ryazan submarine. The material claims that the K-44 Ryazan nuclear submarine (project 667BDR Kalmar) was supposed to carry out two launches of this type of ICBM, however, one of the missiles allegedly did not leave the silo launcher.
R-29P - one of the modifications of the liquid two-stage rockets R-29. ICBM R-29 were adopted in the 1974 year.
At the moment, the main defense department of the Russian Federation does not comment on the publication in the newspaper
"Vedomosti"
about the "contingency" that arose during the Thunder-2019 exercises. The material of this publication notes that the Ministry of Defense did not answer the question of the publication regarding the "absenteeism of ICBM R-29P".
In the meantime, it is added that the Ryazan submarine has returned to its permanent base with an "unshooted intercontinental ballistic missile".