Manufacturers showcase upgraded version at ADEX 2019 in Seoul
tank
K2 Black Panther. This is a South Korean tank with dynamic protection NERA, which was adopted by the country's army in 2014.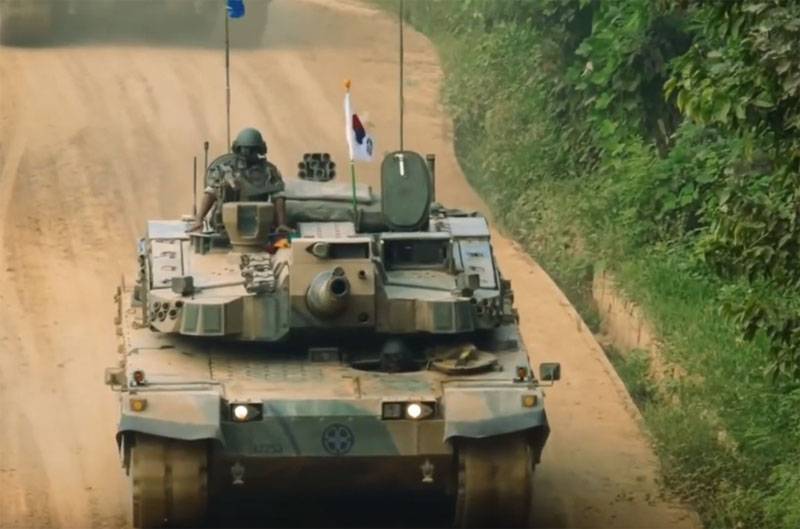 The hype surrounding the display of this tank arose in China. The reason for the hype was that experts in the Republic of Korea, discussing the updated version of the Black Panther, said that it "significantly surpasses many modern tanks, including the Chinese Type99A." Type99A - a Chinese tank, which in the PRC media is often called "one of the most advanced."
They were outraged in China by the fact that in South Korea they declared the complete superiority of the K2 over the Type 99A in terms of maneuverability, survivability and firepower. Moreover, a particular discontent in the PRC media is due to the fact that South Korean colleagues, talking about the Black Panther version, carried out a comparative analysis with the Chinese military machine. In particular, in Seoul they said that "if we compare the South Korean and Chinese tanks, then we can say that one K2 is worth several Type99A in its most important indicators." It is difficult to say on what basis such a conclusion was made, but the fact that he clearly hurt the Chinese experts is a fact.
In response to South Korean trolling, Chinese media reported that "in fact, the Black Panther tank repeatedly demonstrated poor maneuverability during demonstration operational races at exhibitions, failing to overcome even simple obstacles."
Such reciprocal injections in the media can hardly be called truly expert assessments. To a greater extent, they resemble attempts to hurt an opponent and advertise their own weapons in the international arena.
Some TTX K2 and Type99A:
The length of the hull with the gun forward is 10,8 m and 10,92 m, respectively, the combat weight is 55 t and 54 t, the caliber is 120 mm and 125 mm, the ammunition load is 40 and 41 shell, the engine power is 1500 hp for both tanks, the range on the highway is 450 km for both tanks, the wall to be overcome is 1,3 m and 0,85 m, the ford to be overcome is 1,4 m and 1,3 m.