The Polish command summed up the participation of its contingent in the Rapid Trident exercises, which took place in Ukraine. Recall that we are talking about the September maneuvers in the Lviv region, in which about 3,5 of thousands of military personnel from 14 countries took part, including the NATO military contingent.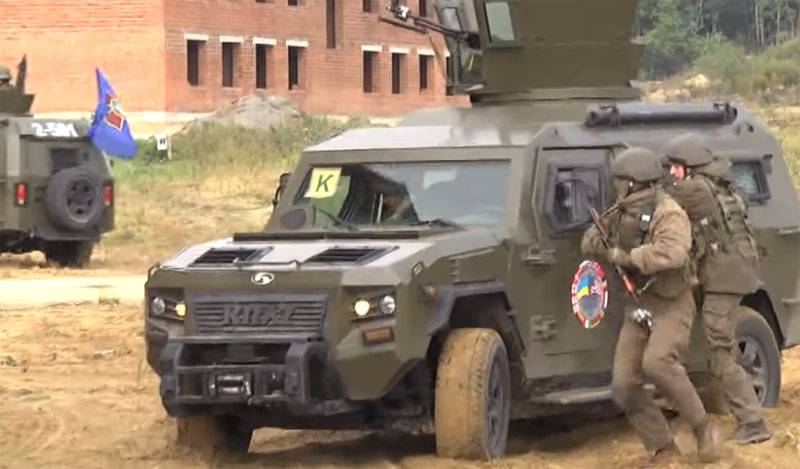 Among others, representatives of the Lithuanian-Polish-Ukrainian brigade - Litpolukrbrig, which was formed in the 2014 year, also participated in the maneuvers. The chief of staff of this brigade, Polish Colonel Michal Malyska, revealed the details of the maneuvers conducted in Ukraine.
According to the Polish colonel, according to the scenario of the exercises, the conditional opponent carried out an invasion of the northwestern regions of Ukraine, occupying several areas. The script itself already draws special attention, because in the north-west of Ukraine you can "invade" from the territory of only two countries: Poland and Belarus. And given that Polish troops were involved in the maneuvers, it turns out that the "conditional opponent" in the scenario of the exercises "invaded" precisely through the Belarusian border.
Colonel Malyska:
The aggressor was not going to stop there. She began to concentrate significant forces in the occupied territories, continuing her advance inland. It was decided to organize a counterattack by forces of two allied divisions with the involvement of the Litpolukrbrig. The enemy used various tactics, including hybrid operations. We regrouped and ousted the enemy from Ukraine.
Polish Captain Przemyslaw Jarema, deputy chief of operations department of Litpolkrbrig:
We had five maneuvering brigades at our disposal. We acted together with the American mountain assault brigade and fought with the enemy in a belt about 80 km wide and up to 100 km deep.
According to Captain Yarema, the evacuation of the civilian population was first carried out. This statement raised questions. "Evacuation of the civilian population" was carried out from the "occupied territories"? If so, how? If not, where and where were civilians evacuated from?
As a result, the Polish command notes that the Ukrainian troops participating in the Rapid Trident maneuvers "began to more closely match the level of training according to NATO standards when instructed by Polish officers."