The Israeli portal Nziv published material in the title of which the authors ask that Turkey and Iran can be considered the "axis of evil." Further, the authors try to prove that this is so.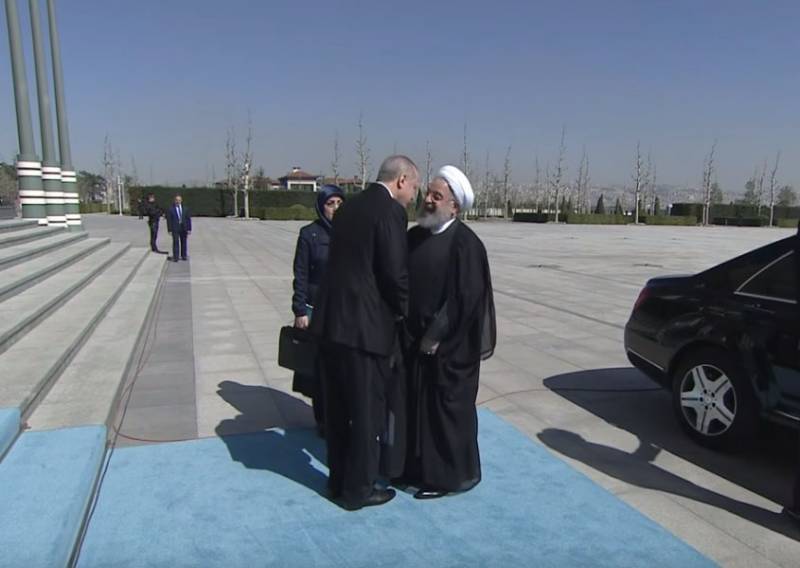 As one of the arguments, a statement is made that under Erdogan political prisoners appeared in Turkey. At the same time, for some reason, it is not reported that most of these "political prisoners" became such after an unsuccessful coup attempt. This is a coup that Russia did not help Recep Erdogan to fall victim to.
The Israeli portal also writes that the Turkish authorities today "are helping Iran overcome US sanctions." So, an example is the lawsuit filed against the state bank of Turkey, Halk Bankası, which, according to Washington, was engaged in the execution of operations "that helped Iran illegally sell its oil for billions of dollars."
Of
material
:
Although Iran is faced with US sanctions, Erdogan for many years has shown his willingness to undermine US policy towards Iran by speaking out against sanctions and doing this through cooperation with the Iranian regime (...) A Turkish bank helped Iran receive multibillion-dollar proceeds from the sale of oil and gas in US sanctions circumvention.
It is further stated that a few years ago, Turkey joined Russia and Iran with the goal of "using force and coercion to return the lands that it owned in certain periods.
stories
».
From the material:
We saw how Russia does this in Ukraine, and we saw it when the Iranians tried to control the Middle East for many years. Now Turkey has also joined their ranks more openly.
The article stated that Turkey is trying to follow the path of restoring the Ottoman Empire.