Sputnik published a video showing Syrian Arab Army (CAA) units serving in Latakia province. It is here that one of the key facilities of the contingent of the Russian Armed Forces deployed in Syria is located - the Khmeimim air base.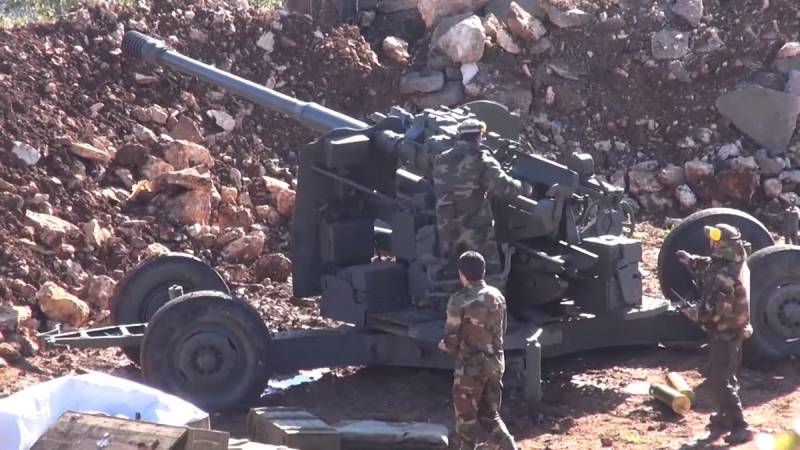 At the same time, as can be seen on the video frames, the troops of official Damascus (SAA) are conducting artillery fire from the KS-19 anti-aircraft gun. This product was adopted by the Soviet army back in 1948 (created in 1947). Initially, the 100-mm gun was intended to destroy high-flying (up to 15 km) targets moving at speeds up to 1200 km / h.
In modern conditions, it can be effectively used only for striking ground targets, as demonstrated by the presented video materials.
In total, approximately 10 thousand guns of this type were produced. Despite the wide distribution of the product, information about the defeat of air targets is not available. Currently, COP-19 remains in service mainly with a number of African countries and states experiencing pressure from the West - such as the DPRK and Cuba. The cannon is used for civilian purposes - to deal with snow avalanches and hail clouds.