An image of a new combat system created by Russian developers and manufacturers has appeared on the Internet. The design of self-propelled artillery guns can somewhat annoy the Belarusian authorities, as it is based on a domestic product, and not MZKT platforms.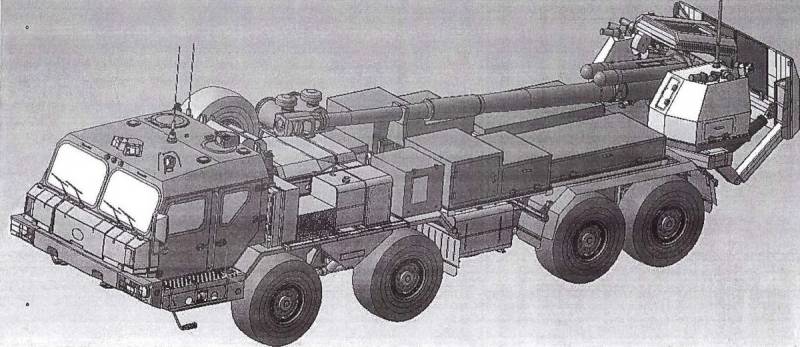 We are talking about CJSC 2С43 "Malva", created in the framework of the R & D "Sketch". It uses an 152-mm gun as a fire component. The BAZ-6010-027 product manufactured at the facilities of the domestic enterprise, the Bryansk Automobile Plant, acts as a chassis. Allegedly, the wheeled platform arrived at the disposal of the Central Research Institute "Petrel", located in Nizhny Novgorod, in August 2019 year.
At the facilities of this research institute they must mount the entire combat system on the delivered chassis. Accordingly, in the near future we should expect the start of testing a new product in the factory.
Among experts, there is no unequivocal opinion on how much the Russian army needs of CAO, made on a wheeled platform. However, it should be noted that in the world market analogues of these products are in enviable demand. At the same time, the Russian Federation had virtually nothing to offer customers. It is possible that after the completion of OCD, such an opportunity will appear.
As part of the development work "Sketch" created several options for weapons. In particular, we are talking about a self-propelled mortar "Drok", included with the same "Mallow" in the "flower" composition of promising domestic developments.