The government of Bashar al-Assad during the civil war in Syria tortured 14 thousand people in their prisons. This statement was made by the Syrian Human Rights Organization (SNHR), whose office is located in London, writes the British tabloid
Daily Mail
.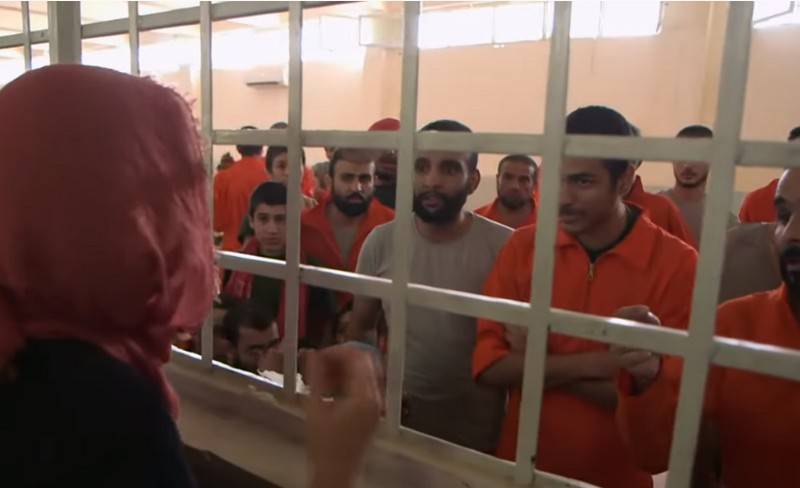 The notorious Syrian Human Rights Organization (SNHR), located in the UK with an office in London, and which since the outbreak of the Syrian civil war sharply opposed official Damascus, has released an 25-page report accusing the government army of 14 thousand deaths people allegedly tortured in government prisons. According to published information, in relation to tortured people, including 45 women and 173 children, 72 of various methods of torture were allegedly used.
The veracity of this report can be judged by further data provided by SNHR. As the Syrian human rights activists write, among other dead civilians during the Syrian civil war, fighters of the Kurdish Democratic Forces of Syria (SDS) killed 47 people, terrorists from the Islamic State banned in Russia - 57 people, armed opposition killed 43 people, another 20 people killed by unidentified persons.
How can we talk about the objectivity of this report, when the heinous crimes committed in the territory of Syria by the IS militants are attributed to the government army. Only after the liberation of Raqqa in 2017 from the "Islamic State", three mass graves were discovered, in which there were more than six thousand dead. In addition, large-scale burials, in which civilians were located, were repeatedly found in territories liberated from terrorists. However, despite the evidence, the "human rights activists" continue to convince the western layman that this is the work of the "Assad's bloody regime."
According to statistics posted on the website of the Syrian Human Rights Organization (SNHR), 96% of the killings of civilians in Syria is organized by the government.
Recall that the SNHR led by a certain Fadel Abdul Ghani is behind all of Damascus's charges of "chemical attacks", killings of civilians, bombing mosques, schools and hospitals
aviation
VKS of the Russian Federation. It is these "defenders of the Syrian people" who are actively cooperating with the White Helmets and the Syrian Observatory for Human Rights, i.e. with all the funded Western intelligence, the so-called "Syrian defenders of democracy."