The Estonian Armed Forces are introducing compulsory Estonian language studies for Russian-speaking conscripts. This was announced by the head of the press service of the Ministry of Defense of the country Major Arvo Jõesalu.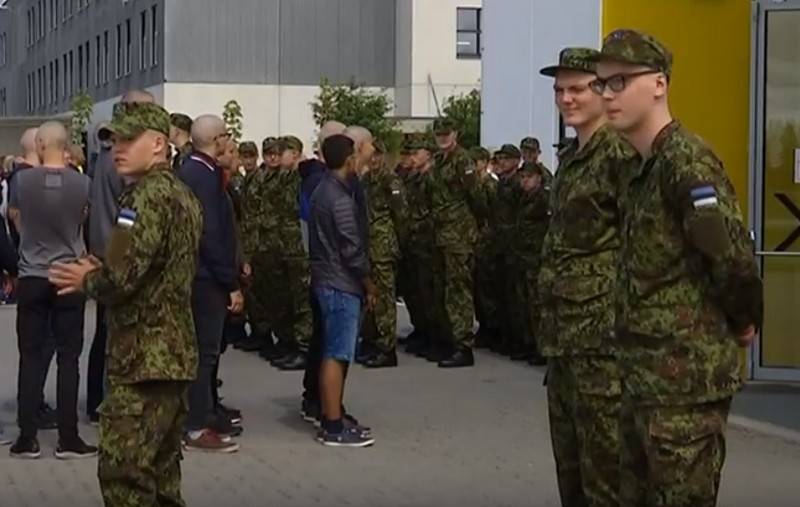 Russian-speaking conscripts who do not speak the state language will be forced to study Estonian. As explained in the Estonian military department, this is done to "help integrate into Estonian society and strengthen the position of Russian-speaking military personnel in the army." Classes will be held twice a week in free time from service.
Compulsory courses are also aimed at ensuring that soldiers better understand military affairs, as well as integrate into society. Some soldiers are faced with problems, as their training, including driving training, is in Estonian
- said the head of the press service, Major Arvo Jõesalu.
It should be noted that Estonian language courses for Russian-speaking military personnel in the Estonian Self-Defense Forces (Estonian Army) have existed for 3 years and until now they have been completely voluntary. Now, on a new initiative, this year, 310 contract soldiers and approximately 3,5 thousands of conscripts should go through compulsory learning of the Estonian language.
Earlier it was reported that in the Estonian army there is an acute problem with Russian-speaking military personnel who do not want to learn Estonian. For example, in February this year, it was stated that in the Viru Infantry Battalion, where most of the servicemen are Russian-speaking, soldiers refused to speak Estonian even with officers.
When the Estonian anthem is played, they sing loudly Russian. They refuse to speak Estonian both with colleagues and officers. They also terrorize Estonian guys who are outnumbered there.
- said the leader of the Conservative People's Party of Estonia Martin Helme in Parliament.