In the United States, information was confirmed that US Air Force planes destroyed the ammunition depot of the American coalition in Syria. It is reported that we are talking about a planned operation.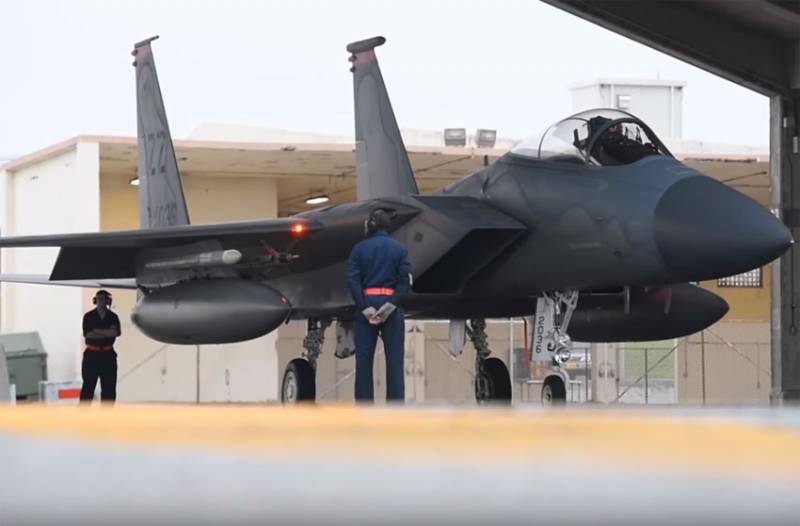 Colonel Miles Caggins, representing the U.S. coalition, tweeted that 16 on October 2 bombed two F-15 aircraft at the Lafarge cement factory, where the U.S. ammunition depot was located.
It is stated that striking at the warehouse took place after the personnel were withdrawn from there and equipment was taken out.
According to the colonel, the measure allowed "to reduce the likelihood of the object being used for military purposes" - after the release of US troops
Recall that the American contingent has already left several bases in northern Syria. Events unfold against the background of the Turkish troops operation "Peace Source", which aims to create a buffer zone up to 32 km deep along the entire Syrian-Turkish border.
On the eve of the first time in 5 over the years, the Syrian government army entered the Raqqah left by the Americans. This is a city that was once occupied by ISIS militants (* a terrorist group banned in the Russian Federation) and which was subjected to massive bombardment from the same American coalition. After the bombardment, Racca turned into ruins.