The naval forces of Ukraine will soon be replenished with two patrol boats such as Island, previously transferred to Ukraine by the United States. According to the Ukrainian military portal, both boats on board the cargo ship are already moving to Odessa.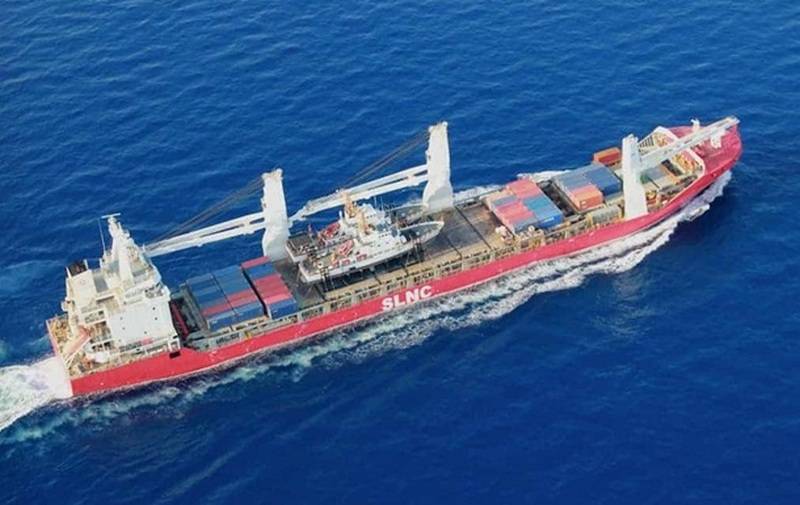 Two patrol boats of the Navy of the Armed Forces of Ukraine "Slavyansk" and "Starobelsk" type Island will soon arrive in Odessa. Reportedly, in the first half of October this year, they were loaded aboard a bulk carrier in the American Baltimore, which headed for Odessa. The arrival of boats is expected in the 20 of October. After unloading and decommissioning of the boats, in November, a solemn ceremony of their introduction into the Ukrainian Navy will be held.
As previously reported, Ukraine is developing options for upgrading the transferred boats. Variants of installing a variety of weapons on boats, from mine-sweeping modules to American Harpoon anti-ship missiles and Ukrainian Neptune anti-ship missiles, are being considered.
Recall that the US Navy in the year 2018 transferred to Ukraine decommissioned Coast Guard-class boats "Drummond" (WPB-1323) and "Cushing" (WPB-1321), built in 1988 and preserved in Baltimore.
Displacement - 169 t, length 34 m. Maximum speed - about 29,5 nodes. Crew - 16 man. Autonomy - up to 5 days. Before the transfer from the boats removed all weapons. Kiev pays for the modernization and repair of boats, their transportation to Odessa and personnel training.
Earlier, Ukrainian media reported. that the Navy command is in talks with the US Coast Guard to transfer four more boats of this type to Ukrainian sailors. It is reported that US boats will allegedly give absolutely free, the only thing that is required of the Ukrainian side is "to decide on the modernization of the radio-technical weapons complex and other technical issues."
It is noted that the boats will be delivered from among those stored in Baltimore, from where the first two were delivered. Representatives of Ukraine have already examined the existing base and selected the four most appropriate.
The headquarters of the Navy said that after the introduction of all boats in the Ukrainian
fleet
, a separate division will be formed from them, which will not only control the near sea zone, but will also be able to "go into the Mediterranean Sea to support NATO ships."