The Syrian government army entered the city of Raqqa for the first time in five years of the war. Syrian army units occupy urban neighborhoods and establish their observation posts. It is reported by "RIA
News
"with reference to a military source.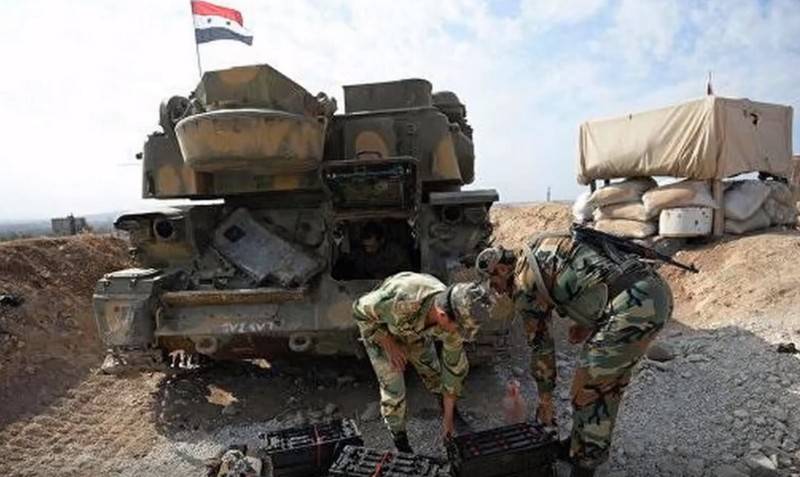 According to the agency's source, the advanced forces of the Syrian government forces have established control over the city of Raqqa and have already begun to deploy observation posts. It is noted that the government army for the first time since 2014 entered the city, which was first captured by terrorists from the Islamic State banned in Russia, and in 2017 came under the control of Kurdish troops from the SDS (Syrian Democratic Forces), which after months of fighting recaptured the city from the terrorists. Rakka is an important strategic point and crossroads of important transport routes, and from it, Syrian troops can be deployed to various parts of the country, including oil-rich, which are currently controlled by the Kurds.
The advance troops of the Syrian government army entered Racca for the first time in five years and established several observation posts in the city
- the source said in a statement.
On the eve it was reported that parts of the government army were sent towards Racca with the support of heavy armored vehicles, in particular,
tanks
T-62 with Ilyich's eyebrows.
Meanwhile, it became known about another military base abandoned by the Americans in Syria. According to the agency SANA, the Americans destroyed the base in the Syrian city of Ein al-Arab (Kobani - Kurd.) On the border with Turkey after the withdrawal of their forces.
US illegal coalition destroys Harab Eshek base in Ein al-Arab in northeast Aleppo province after retreating from there
- the agency said in a statement.
According to the agreement between the Kurds and government forces, the Syrian army must occupy the entire border territory to protect the local population from the attack of the Turkish forces and the SSA.