If the United States completely refuses to sell fifth-generation fighter aircraft F-35, Turkey will take advantage of alternative proposals for the purchase of aircraft. This was stated by Turkish President Recep Tayyip Erdogan, according to the channel
NTV
.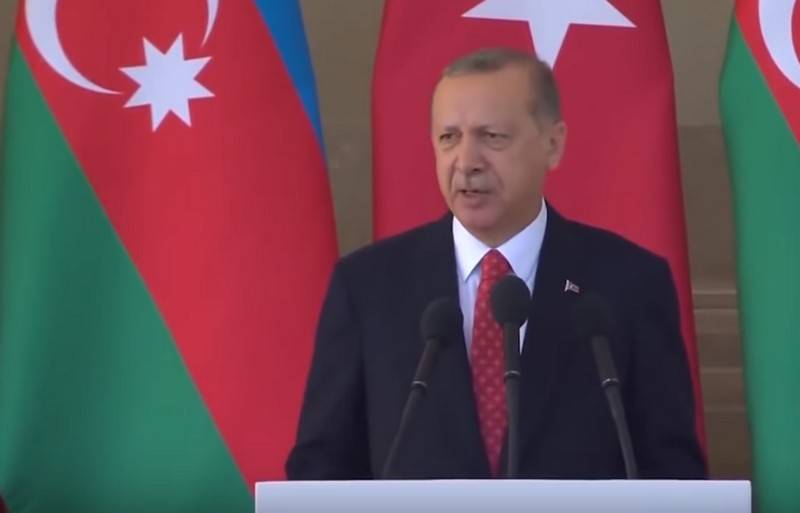 According to the Turkish leader, Ankara is receiving proposals for the supply of modern military aircraft instead of the fifth-generation American fighter F-35. Turkey already has the opportunity to purchase alternative American fighter jets.
We have alternatives ready. There are places where we can already buy now, and offers are still coming
Erdogan told reporters on his return from a working trip to Baku, but without explaining which countries offer their aircraft to Turkey and which particular fighter models.
Recall that the United States excluded Turkey from the fifth-generation fighter aircraft F-35 because of the purchase of the Russian S-400 air defense system. Erdogan's hopes for a change in the situation with the supply of American aircraft after negotiations with Trump also did not materialize. Washington not only did not return Ankara to the F-35 program, but also imposed sanctions because of the start of the military operation "Source of Peace" in Syria.
Earlier, Turkish President Recep Tayyip Erdogan said that Turkey is in preliminary talks with Russia on the possible supply of fifth-generation fighter Su-57. He did not rule out the possibility of acquiring Russian fighters for the Turkish Air Force. Erdogan and Putin visited the MAKS-2019 International Air Show in Zhukovsky near Moscow, where he paid great attention to the Su-57 and Su-35 fighters. Also, the attention of the Turkish leader was attracted by the new look of the export version of the promising multi-role fighter MiG-35.