US Department of Defense intends to comprehensively study the need for further development of the carrier
fleet
country or gradual abandonment of it. As he writes
Defense News
US Deputy Secretary of Defense Michael Griffin directly raised the question of the need for further funding for the construction of aircraft carriers.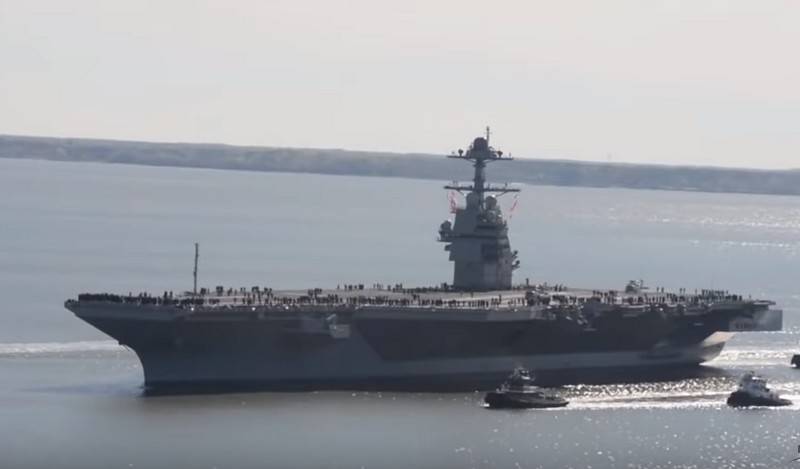 Speaking at a press conference in the Pentagon, U.S. Deputy Secretary of Defense Michael Griffin said the U.S. Department of Defense intends to carefully study the feasibility of investing in aircraft carriers or gradually reduce funding for the aircraft carrier fleet, redirecting funds to the development of other weapons, including the creation of hypersonic missiles.
Let's do a thought experiment. What do you think the Chinese leadership will be more afraid of: 2 thousand conventional missiles held by the United States and its allies in the Western Pacific, or one new aircraft carrier? Because these two points cost about the same money
- he said.
According to Griffin, there is no need to completely abandon aircraft carriers, but you need to think about the development of other weapons, especially since "US opponents have already found ways to fight aircraft carriers."
However, Griffin has opponents who believe that the so-called
weapon
a quick global strike cannot be considered an effective deterrent. According to them, the United States may not dare to strike with a hypersonic weapon, for example, on the territory of China, in response to an attack on American ships, since this could lead to an exchange of nuclear strikes.
Can you apply it against Iran or even North Korea, but against China? Chinese leaders have big doubts as to whether we will actually decide
- say opponents Griffin.
It is atomic aircraft carriers with their air wing that remain the most advanced weapons system - and will remain so in the future
- said a former US Navy pilot, Rear Admiral Roy Kelly.