Following the European countries, Canada announced the cessation of arms supplies to Turkey. According to the statement of the Ministry of Foreign Affairs of the country, the Canadian government suspends for an indefinite period the supply of arms to Turkey due to the military operation "Source of Peace" in Syria. This is reported by the agency.
Agence France-Presse
.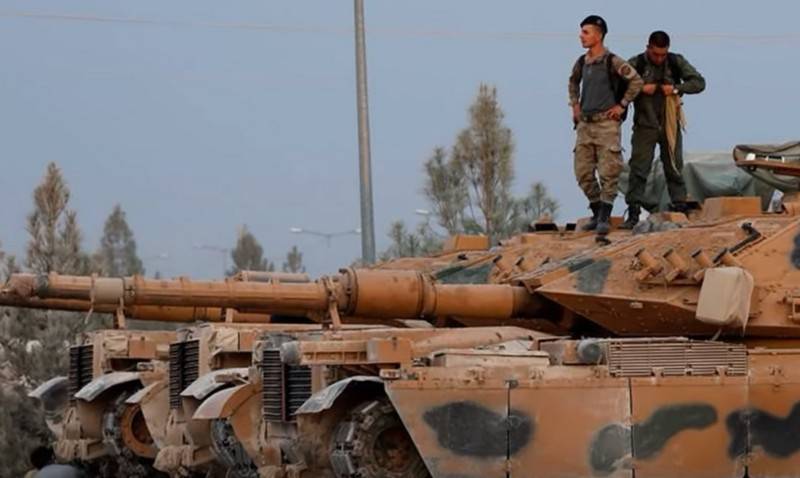 The Canadian Foreign Ministry notified Turkey of the suspension of arms supplies due to military operations in Syria. Deliveries were stopped indefinitely, most likely until the end of Operation Source of Peace.
In light of recent events, Canada has temporarily suspended new export permits to Turkey, which cover "controlled goods" - mainly military equipment, according to a list provided by the ministry
- the statement says the Foreign Ministry of Canada.
A day earlier, the British government suspended the issuance of licenses for the export of arms to Turkey, Spain also announced the termination of the issuance of licenses for the export of arms to the Turks, Sweden revoked the permission to export military-industrial complex products to Turkey. All countries have linked their prohibitions with a military operation in Syria.
Earlier, the suspension of arms supplies to Ankara was announced in Germany, France and the Netherlands.
As previously reported, Europe has reacted extremely negatively to Turkey's military operation "Source of Peace" against the Syrian Kurds, demanding that Erdogan immediately terminate it. In turn, the Turkish leader said that the operation will continue until it reaches its objectives, namely: the return to the territory of the created "security zone" in Syria of 3-x million Syrian refugees.