Any information on the steps to develop a fifth-generation fighter in one country or another provokes a zealous reaction in India. So, against the backdrop of the demonstration in Seoul of a full-size prototype of the KF-X fighter, New Delhi was once again called to intensify work under the AMCA program.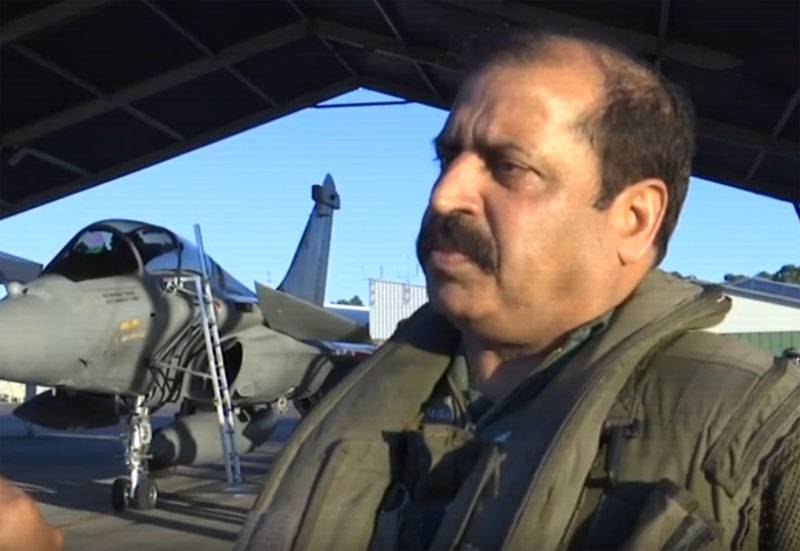 A few days ago, the head of the Indian Air Force headquarters, Marshal Rocket Bhadauria, announced that India would not soon buy the 5 generation fighter abroad, because "it would soon be created by itself."
During the conference, which took place the day before, Marshal
aviation
Bhaduria called on the Indian Defense Research Agency (DRDO) to ensure the creation of such an aircraft.
From the statement of the Indian marshal:
The AMCA program should be successful, but more attention needs to be paid to ultimately flying our own fifth-generation fighter into the sky. This is a major project that our defense research agency should achieve.
According to Rakesh Bhadauria, India must "improve its own technologies to provide an advantage." The chief of staff of the Indian Air Force also noted that today there is "not enough" of its own technologies for creating the fighter of the 5 generation of India, but "over the course of 10 years, everything should change, including the technology of the latest weapons." Deadlines set.
Further, the Indian Air Marshal cited the Indian development of the Tejas fighter as an example and encouraged DRDO to "build on success in the aircraft industry."
If we return to the words of the Indian military official about the 10-year period during which "everything should change" regarding the technology of the fifth-generation fighter, we can say that the AMCA project in India will not be realized before the 2030 year. Initially, such a time frame was drawn in the DRDO itself, however, experts are inclined to believe that without cooperation, their 5 generation fighter in the Indian Air Force will appear at best by the 2035 year, which will indicate a clear lag behind China itself.