One of the leading industry experts in hypersonic technology, Eric Scherff of Lockheed, claims to be the biggest test for an offensive hypersonic production and deployment program.
weapons
The US will not be technology itself.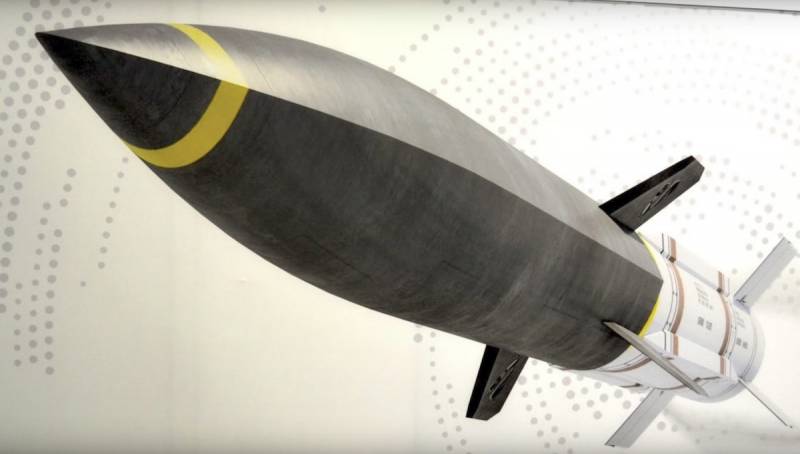 Breaking Defense portal writes about this "Achilles heel" of the program US hypersonic weapons as a logistics supply chain.
Problems of deploying an industrial base immediately affected several of the most promising Pentagon projects. First and foremost, of course, this applies to Strike Fighter F-35 JSF. Until now, the unresolved issues of organizing the order, production and delivery of spare parts have led some parts to deal with the so-called cannibalization: that is, to remove parts from aircraft and install them on others, so that at least part of the fleet of the latest stealth fighters is in I'm building. AGM-158 JASSM, a program for the mass production of an American high-precision air-to-surface cruise missile, also touched upon similar problems.
Lockheed Martin Corporation (LM), which manufactures JSF and JASSM, knows about these problems firsthand. That is why the company has gathered a forum dedicated to the global supply chain: the participation of more than 300 suppliers from around the world. This was announced by Vice President of Strategy and Business Development LM Rita Flaherty.
Both Eric Scherff and Flaherty have not identified any specific weaknesses at this time: for example, that there is only one or two companies capable of manufacturing a key component. However, representatives of the concern made it clear that Lockheed is doing everything possible to ensure an uninterrupted logistic flow of equipment, materials and specialists necessary for the development and production of hypersonic weapons.
Lockheed is involved in all three major US programs for the development of hypersonic weapons systems: the army, navy and air force use various launchers to accelerate missiles to the desired speeds.
Program may be undermined by lack of funding
Lockheed also participates in the HAWC (Hypersonic Air-Sreating Weapon Concept) program, which is a joint attempt by Raytheon and Northrop to create hypersonic weapons.
Northrop claims to have created an engine for this project, elements of which can be printed on an 3D printer and which uses conventional "military" fuel. Both companies said at the Paris Air Show that their weapons will fly "in the near future."
Meanwhile, Scherff made it clear that the decision of the Appropriations Committee of the House of Representatives of the US Congress to significantly cut the administration's hypersonic budget request would hit the preparation of the Long-Range Weapons industrial production and undermine the chances of preparing the necessary base for the planned date of 2023.