General Dynamics Land Systems released a one-minute video about its latest wheeled combat vehicle, the Stryker A1 MCWS. The video shows the operation of the 30-mm gun, which demonstrated high accuracy in firing conditions when firing on the go.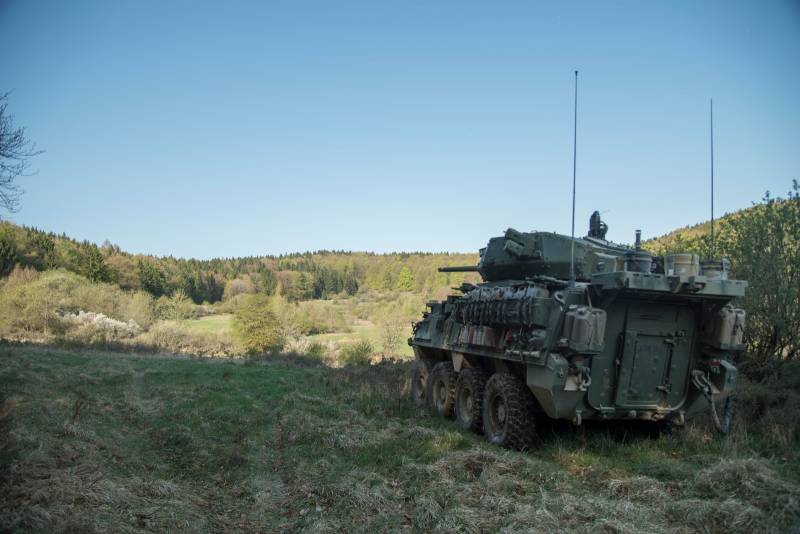 The Stryker A1 MCWS is the new generation of the Stryker Dragoon (ICVD) armored personnel carriers, which are currently armed with the 2 Cavalry Regiment located in Europe. The updated system is already ready for use in the US Army and Navy units. In the meantime, the newest Stryker was again presented at the AUSA (Association of the US Army) exhibition in Washington, where this year three divisions of General Dynamics demonstrate their achievements in the defense sector at once.
The Stryker A1 wheeled platform allegedly provides unprecedented survivability against mines and improvised explosive devices.
The machine is equipped with an 450 horsepower engine, an 910 amp alternator and its own local digital network. This armored personnel carrier, according to popular belief, is one of the most versatile, most mobile and safest in the entire US Army fleet.