The Ministry of Defense decided to conduct a major modernization of the air cushion landing craft (DKVP). This is reported
"News"
with reference to the military department.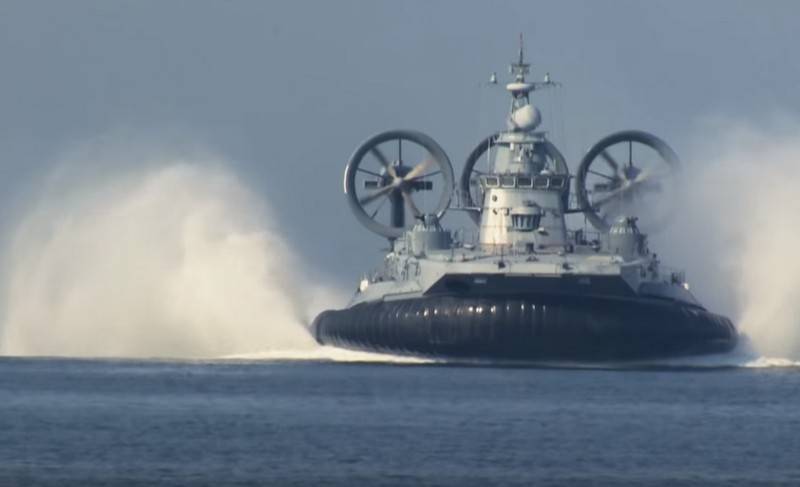 The military decided to improve the hovercraft. According to the plans of the Ministry of Defense, the DKVP "Mordovia" of the 12322 "Bison" project will be the first to modernize. In the course of improvement, the ship will receive modern navigation systems, it will update the armament, install new means of communication and control, as well as the latest automatic control system (ACS). The beginning and terms of modernization are not called.
In the early 1990s as part of the Naval
fleet
The USSR had eight DKVP Zubr, but after the collapse of the country, most of them went to Ukraine. Currently, the Russian Navy has two mdkvp project 12322 - "Mordovia" and "Eugene Kocheshkov", which are part of the Baltic Fleet.
At the end of July last year, Russian Deputy Prime Minister Yuri Borisov said that the state armament program until 2027 provides for the construction of air-cushion landing ships of the 12322 Zubr and 12061 Murena projects. Construction will be carried out at the Khabarovsk shipyard. According to him, this is not about units, but about a large order for the DKVP.
The hovercraft of Project 12322 of the Bison type has a length of 57 meters and a width of 20 meters. Displacement is 535 tons, draft - only 2 meters. It is equipped with high-temperature gas turbine engines that provide the ship with an air cushion thanks to four 2,5-meter propellers, and it is driven by three more propellers with a variable angle of attack and diameters of 5,5 meters. The ship is capable of speeds of 70 knots or 130 km / h. The Bison can land on 78% of the coast of the world without any preparation, although landing ships with opening nose ramps do this only on 14% of coastlines. The ship is capable of delivering three to the coast
tank
weighing up to 150 tons or 10 armored personnel carriers with marines. In addition to transporting troops, the ship can carry out the installation of minefields and provide fire support to the troops.