The US President held a kind of Twitter briefings about his decision to withdraw the American contingent from the territory of Syria, where the Americans had previously acted in conjunction with Kurdish armed groups. Donald Trump made it clear that the United States is not going to deal with either military support for the Kurds, or guarding the Syrian border.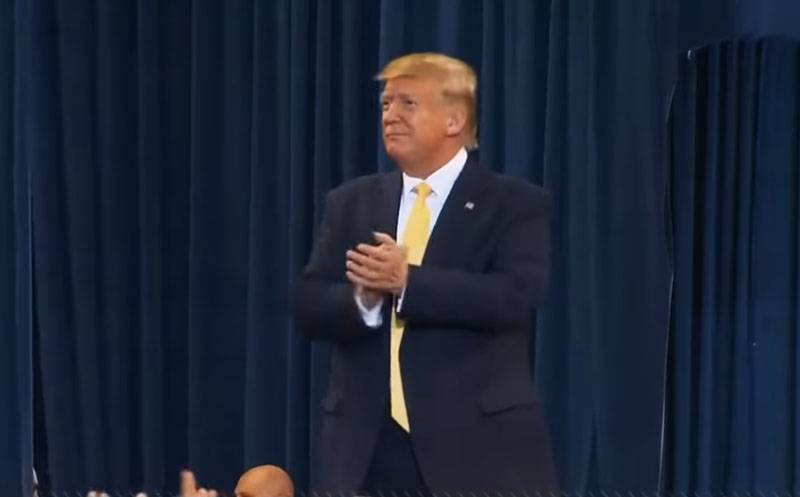 In one of his many tweets on the situation in the north of the SAR, the American president wrote that anyone can protect and support the Kurds.
Trump:
I would rather focus on our southern border. By the way, the numbers (of illegal immigrants) are significantly reduced, and the wall is being built! Some people want the United States to defend the Syrian border (...) under the chairmanship of Bashar al-Assad, our enemy. (...) Anyone who wants to help Syria protect the Kurds, let them do it, be it Russia, China or Napoleon Bonaparte. I hope they all do this very well, and we are 7000 miles from there!
Earlier, the US president said that he was not going to engage American troops in the war, which "between these peoples has been going on for 200 years."
Recall that before this, Trump made a statement about the refusal of military assistance to the Kurds in Syria because the Kurds did not help the United States when landing in Normandy during the Second World War. Then Trump referred to a certain article.
Meanwhile, the Turkish operation in northeast Syria continues. At the same time, Turkish President Recep Erdogan said that Turkey "does not need Syrian cities, but needs security along its borders." According to recent reports, Syrian government troops are located in the vicinity of the city of Manbij, which previously Turkish forces controlled together with the Americans.