The press service of the Turkish President drew attention to the fact that in the foreign media the Turkish operation "Peaceful Source" is described as an operation against the Syrian Kurds. According to the head of the Turkish presidential press service, Ibrahim Kalyn, this is a "deeply erroneous interpretation."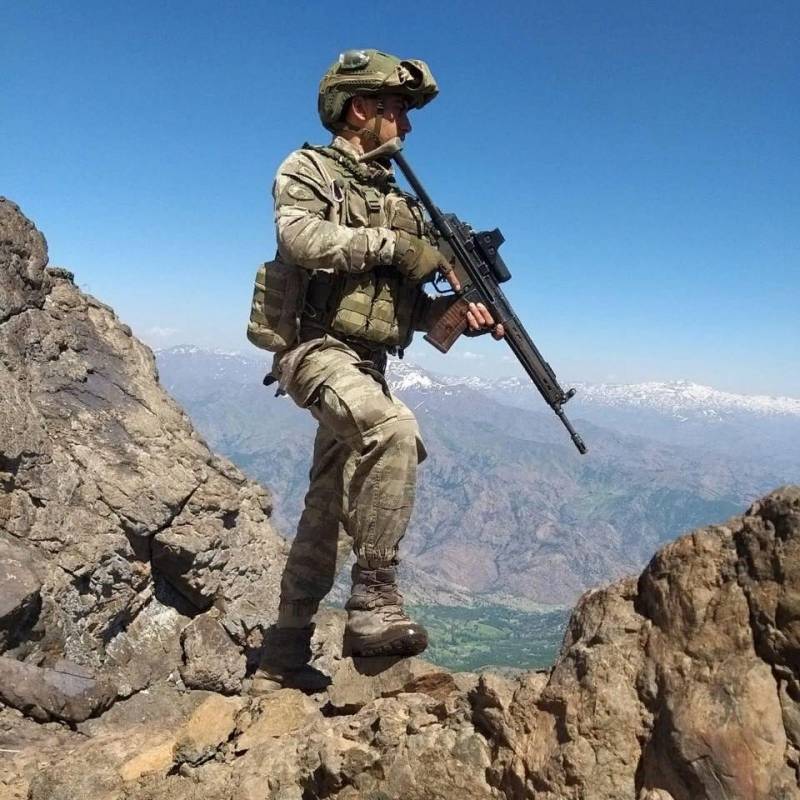 Ibrahim Kalyn:
The militants PYD / YPG (RPK - Kurdistan Workers Party, which is considered terrorist in Turkey - approx. "VO") fundamentally changed demographics in northeastern Syria. The whole world has turned a blind eye to this. We want the Arabs and Kurds, Muslims and Christians to live in peace and good neighborliness both with us and at our borders - without oppression by the PKK in Syria.
The same official added that the "ruling regime" is also engaged in "oppression" of the people in Syria.
Kalyn stated that the Turkish operation "is not directed against the Kurdish people, but against the terrorists who are hiding behind the Kurdish people." In Ankara, they said that "they know the states that are profitable to present the operation against terrorists as an operation against the Kurds."
Meanwhile, Turkish troops and units controlled by them, the SSA ("Syrian Free Army") continue the operation in the north-east of the SAR. A video of striking vehicles and the positions of Kurdish armed groups appears on the network.
The destruction of the truck from the air and the entrance to the underground tunnel is shown:
[VIDEO] #Turkish #warplanes hit truck carrying ammunition, explosives for YPG / PKK terrorists in northern # Syria #OperationPeaceSpring

Footage taken by a #TurkishAirForces drone shows terrorists loading ammunition, explosives on a white semi-truck from an underground depot pic.twitter.com/LWIjL8FJ1i

- ANADOLU AGENCY (ENG) (@anadoluagency) October 14, 2019
And the Syrian army continues its advance in the province of Hasek. In this regard, the question arises from experts: will the situation come to a direct clash between the SAA and the Turkish armed forces? So far, both Ankara and Damascus have extremely harsh rhetoric regarding each other. In response to Kalyn's statements about "oppression of peoples in northern Syria by the Syrian regime" in Damascus, they said that Turkish troops were occupying the territory of an independent state.
Experts do not hide the fact that the clash of troops of Syria and Turkey is in the interests of individual countries of the Middle East, as well as in the interests of the United States. Regional powers in this regard are primarily understood as Israel and Saudi Arabia, which clearly do not want to see both Assad and Erdogan gain, and therefore are able to benefit in the event of a direct clash between the armies of Syria and Turkey. For obvious reasons, military conflict can weaken both Assad's power and Erdogan's power. The governments of these countries (not counting the United States) so far prefer to refrain from commenting on this matter.