The problem of coverage, which defines stealth and often literally drops from submarines, is not new and is not unique to the US Navy, writes Forbes, in relation to the recent scandal with falsification of reports on work on submarines of the Virginia class.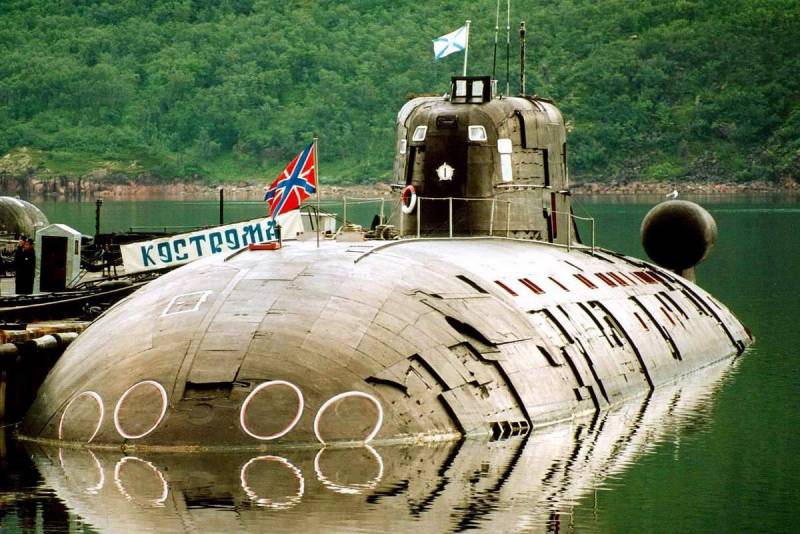 Submarines are made of durable steel, but when they sink to depths, water pressure causes their hulls to bend and change shape. If you add here a long patrol, the effect of salt water, rust and temperature changes, then the complexity of the operation begins to go off scale, the text says. Therefore, when you see a submarine with missing tiles hiding the signature of the coating, then this speaks more about the extreme conditions than about the frugality of those responsible.
The Americans are not alone here. Some British submarines suffer from similar problems. The Russian Navy is often in no hurry to replace the fallen tiles of the covering layer. Some submarines of the Russian Federation, such as the 945 project class "Barracuda" (according to the NATO classification - Sierra), have titanium hulls, which, the publication believes, only exacerbates the problem. These atomic submarines run for many years with the same areas of missing tiles. These visual features are so stable that they can be used to identify each individual submarine.
The authors write that the problems of the American and Russian submarines in this regard are similar.
However, notes the publication, which decided to practice military-technical analytics, is worst of all with the secrecy of the Iranian
fleet
. There, any submarine is "critically visible to the enemy."