Egypt will become one of the first countries to choose, after adopting the Abrams MBT, the path to replenish the army with the latest Russian
tanks
. The Arab edition of Defense Arabic tried to find out the reasons for this step.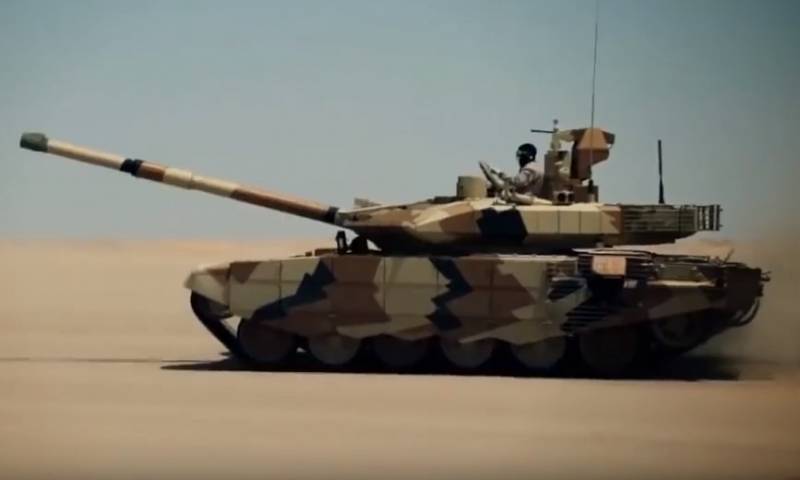 Edition:
Why does Egypt buy the T-90, although there is already an Abrams?
As it reasoned, the need to update the tank fleet was caused by the failure of the equipment, respectable by its service life, T-55 and T-62. Moreover, the purchase of additional "Abrams" to replace them is very expensive. A similar problem arises when they are upgraded to a more perfect look. It is also important that American tanks arrived in Egypt at the expense of assistance provided by the United States.
There are technical reasons to abandon the expansion of the Abramsov park.
Abrams is bigger, heavier, less maneuverable
- writes the publication, indicating that these characteristics have already negatively affected the effectiveness of their use in Yemen. We are talking about numerous cases where the Hussites with the help of RPGs successfully attack the Abrams tanks of the Saudi army, causing significant damage to the enemy not only in Yemen, but also in the territory of Saudi Arabia itself.
At the same time, the Russian T-90 perfectly proved themselves in various battlefields - in the Caucasus, Syria, Iraq. Against this background, it is quite possible to predict their acquisition not only by Egypt, but also by other countries.
We can see the T-90С in Saudi Arabia and Turkey in the near future
- The publication evaluates the preferences of other states.
It should be noted here that Russian President Vladimir Putin announced his trip to Riyadh.