This is nothing more than a sequel
observer's polemic notes on sports facilities in Russia
- for mass sports and not quite. And we'll try to start the second part of our near-sport review with a good one.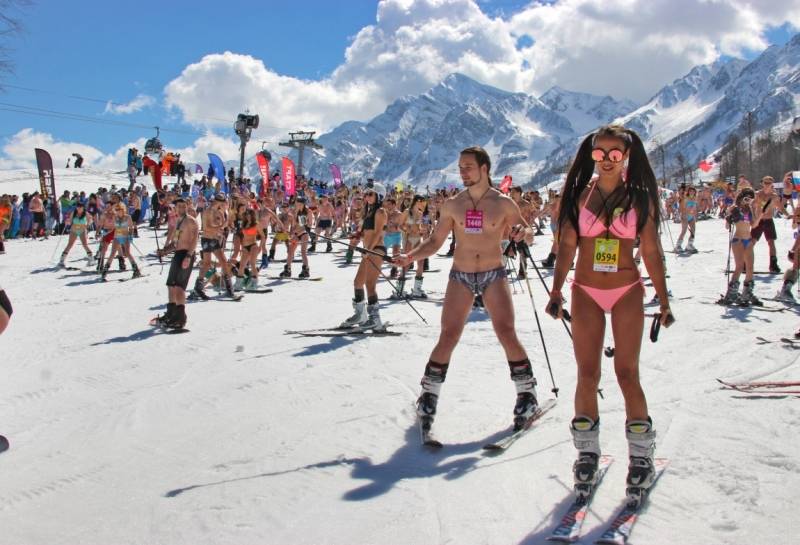 What nights in Sochi
It must be admitted that the choice of the capital of the Winter Olympics in favor of Sochi was made absolutely right. Seaside resort, where there has never been and will not be a shortage of tourists, and even in the vicinity of the Krasnaya Polyana ski resort, where the elegant "Swallows" are now "flying" along the super-track without interruption - a guarantee of success. Both sports and commercial.
On the whole, positive expectations regarding the future fate of the main sports facilities are also justified. Sochi now has both hockey and football teams that help keep the Sports Palace and Fisht Arena empty. The alpine sports core, we can say, is flourishing - it is not for nothing that the president, the prime minister, and other officials regularly visit there. It is clear that the prices at Laura and Rosa Khutor are going wild, but why are we worse than Courchevel or Davos?
It seems that the sad fate of the former Olympic capitals, such as Sarajevo or Canadian Vancouver, does not threaten our Sochi. And yet - commerce, this, of course, is wonderful, but is a semi-secular ski party a mass sport that serves as the foundation for big sports? It seems that people remember the mass sport in the health resorts of Sochi only in the morning exercises, and in the same Krasnaya Polyana they even forget a little about traditional hiking trips.
Tourists, however, can look for other routes, but after all, almost everything else, except for wonderful slopes for skiers and snowboarders, on the slopes of the five-headed beauty Aibgi is mostly idle. Both ski jumps and tracks - ski, biathlon, tobogganing or bobsleigh, and even rehabilitation centers, which are clearly redeveloped into dens.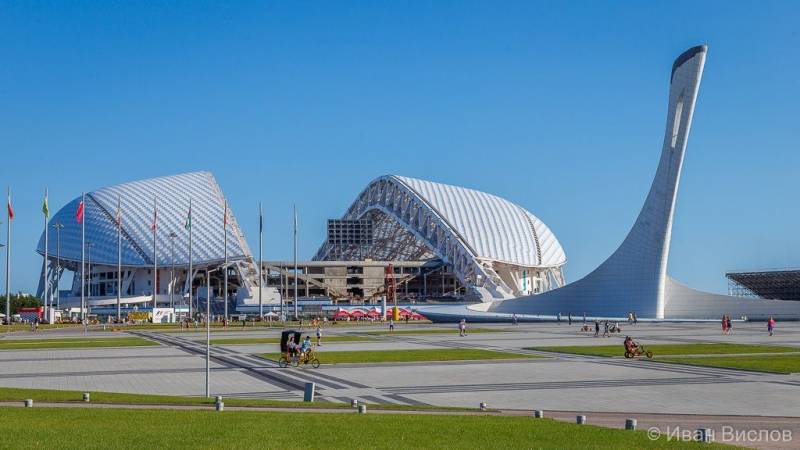 Alas, quite often for months, and even in season, a significant part of the hotel fund is idle, not only in Sochi, but also in Krasnaya Polyana. In general, Sochi literally begs for holding not only international economic summits, but also sports competitions at the Universiade level, or at least the Spartakiad of the peoples of the North Caucasus.
Yes, even if it is a world olympiad of ecologists or ufologists, if only everything that was done for the memorable 2014 year remains in demand today. This is very sad, but even the best sports facilities can be destroyed and launched very quickly, which happens, in fact, throughout Russia. It is hoped that Sochi will be able to remain in this sense a pleasant exception.
Successors of Football Glory
Then again - about the good. Russia with a little back spent perhaps the best in
stories
Soccer World Cup. I updated the infrastructure for it, although, of course, not throughout the country, and which stadiums I "built", as Comrade Dynin once said. And now something needs to be done with them. Fortunately, the country's national team is struggling to support the football boom.
Yes, today the people go to the national team in Volgograd, in Kaliningrad, not to mention St. Petersburg and Moscow. Although in the capitals they might not have started in 21: 45 matches start, which is why many people can't get to the house later than in a taxi. In Cyprus, the other day, for some reason they managed to play earlier, and no television contracts were in the way. However, we will not leave the topic.
Last fall, when the memory of the 2018 World Cup was still quite fresh, many noted a real audience rush in almost all arenas of the World Cup. The former first league, now the FNL, beat all Soviet attendance records that the Voronezh "Fakel" once set in its old 40-thousandth arena, and then the Moscow "Spartak", which in 1977 in Luzhniki under the command of Konstantin Ivanovich Beskov way back to the big leagues.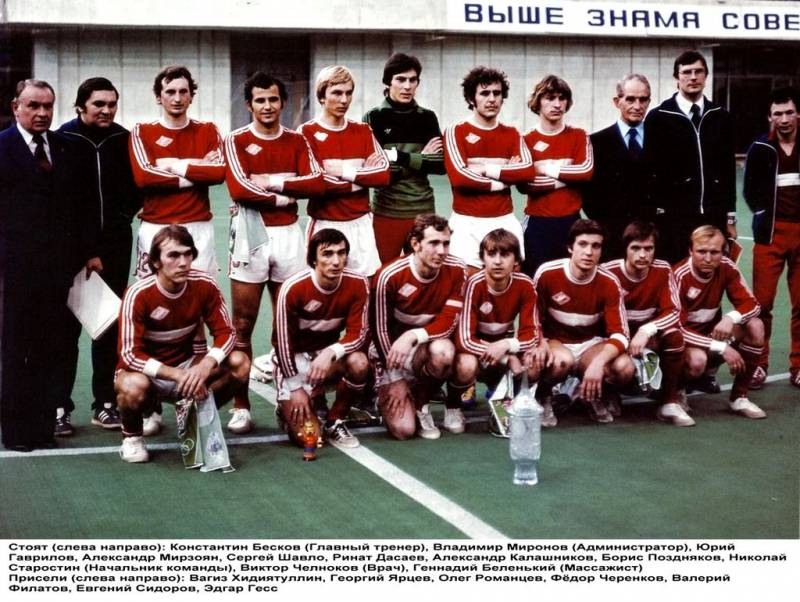 Arenas in Saransk and Nizhny Novgorod, Volgograd and Kaliningrad gathered in September-October 2018 of the year, 25-30 of thousands of spectators, and even more. It was not only pleasant to go to brand new stadiums with a modern infrastructure, with draft beer not yet sold out to the end, but it was fashionable and prestigious. And it was not so important that under the Kaliningrad arena the soil was floating and still floating away, and in Volgograd, a memorable birch grove on Mamaev Kurgan was sacrificed for the stadium.
Then in the season there was a winter break, and now, perhaps, only Volgograd remains in trend: "Rotor" clearly claims to be upgraded. At the same time, stands are still filling in Samara and Rostov-on-Don, and, of course, in two capitals where clubs from the "tower" play - the Russian Premier League (RPL). In Saransk, instead of the "Mordovia" that didn't shine with success, "Tambov" settled down, for which there are more than 10 thousand spectators in the RPL - it's already a success, and, in Sochi, the local club is also unable to gather full stands.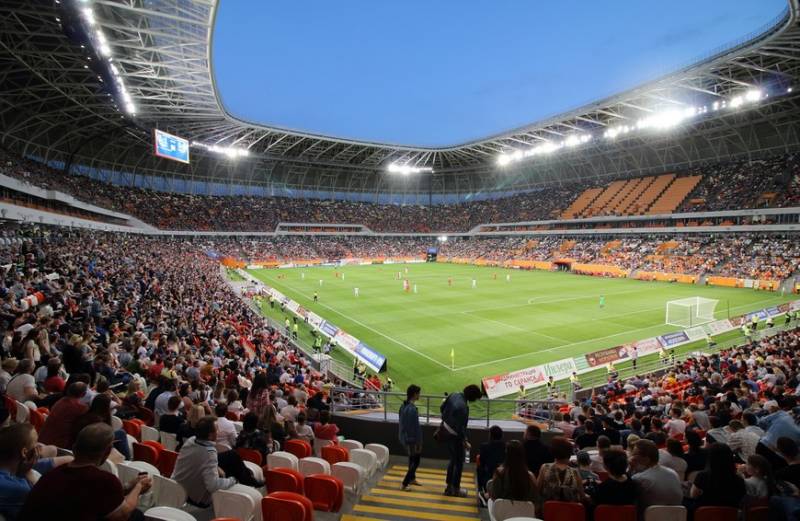 Now the Mordovia Arena can collect full stands only for the national team
But, from my point of view, absolutely subjective, I note that football, especially big football, is not the main thing, or rather, not the main thing. After all, arenas can work in a different way - for concerts, some festivals and exhibitions, especially since protecting the field is no longer a problem. But this is not the main thing. The main thing is that the bet was too clearly made specifically on football. And not only in the provinces, but also in both capitals.
Very narrow specialists
What am I talking about? Yes, that in our country only recently has it become fashionable to build purely football stadiums. Yes, there is a lot of money revolving around football, but we live in Russia, not in England with its 40-45 thousand average attendance at matches. The first experience was not the largest 16-thousand stadium in Ramenskoye near Moscow, where the club "Saturn" played and was blown away, then it also played, although only in European competitions, and Anji from Makhachkala was also blown away.
Ramensky stadium, in fact, has not gone away, even helped the World Cup - served as the basis for the Portuguese national team with Cristiano Ronaldo at the head. The stadium is quite nice, but almost not working. It's good that all training fields and other sports facilities around it are functioning, as they say, in full. Even the football school has not gone anywhere.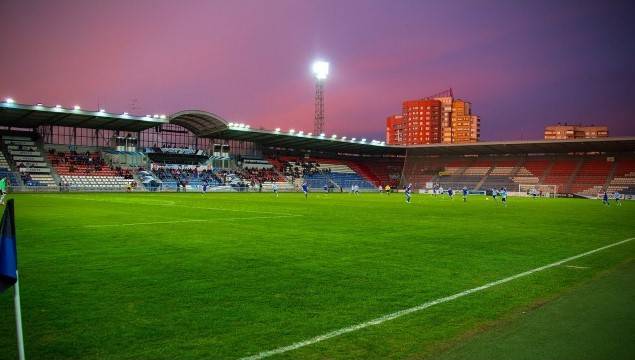 However, besides football, there are many more sports, and above all athletics, which, in fact, before the doping scandals brought Russia a very substantial share of medals at all olympiads. And not just for football, but just for athletics, and were building more and more large Soviet stadiums.
Having now built quite a lot of purely football stadiums, Russia immediately ran into a problem with their use. Even Luzhniki, this All-Russian showcase, sought salvation from CSKA last year, which, fortunately, didn't play the worst in the Champions League, ensuring an almost 100 percent occupancy of the arena. Even if only for three matches, but all other events in the famous arena can also be counted on the fingers.
In fact, the narrow specialization of sports facilities is now something like a trend. With this approach, you can, of course, continue to train medalists and medalists in synchronized swimming, figure skating and rhythmic gymnastics. In most other sports, without relying on mass, you won't achieve much. And in order to stimulate mass, big sport should be a big sight.
Yes, football and hockey in this regard now have a lot of competitors, but full stadiums, even with us, with an impoverished population, can collect many other sports. Skis, biathlon and ice skating, ball hockey, basketball and volleyball, the same athletics at last. Is it worth it to list all those sports spectacles that have not yet completely lost popularity: Yes, and they are unlikely to lose. And under them, too, arenas are needed.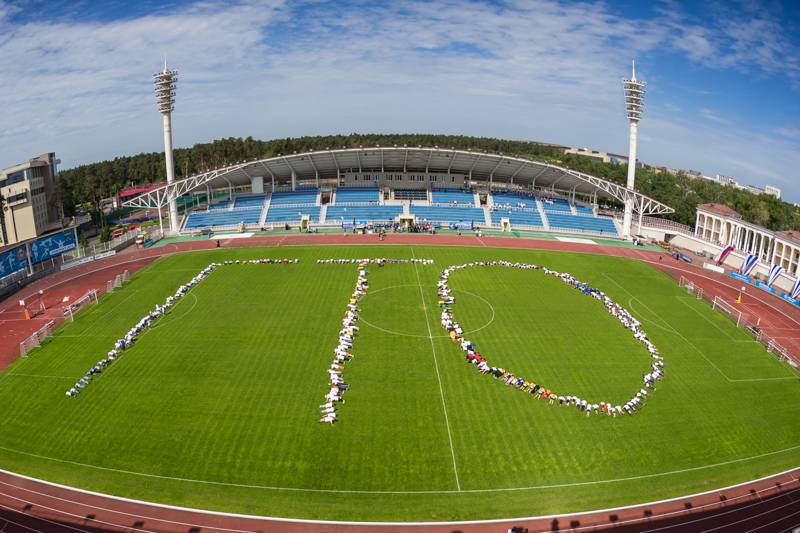 Such, for example, as in the city of Zhukovsky, neighboring with the same Ramenskoye, where the Olympic champion Yury Borzakovsky settled with the light hand, it seems, the country's best athletics arena - the Meteor stadium. It was next door to him last summer that I saw a group of young people and girls who were engaged in a very solid fence in the park, what do you think? Throwing a hammer! This is in our time, when Russian athletics seem to be destroyed by the Western press and WADA commissars right on top.
The Meteor in Zhukovsky, as well as the Ramensky Saturn, are among the converted Soviet stadiums. And even the classic Stalinist facade was carefully preserved here, turning the arena itself with the adjacent territory into a real sports town, where you can practice almost any sport. Starting with swimming and ping-pong and ending with horseback riding.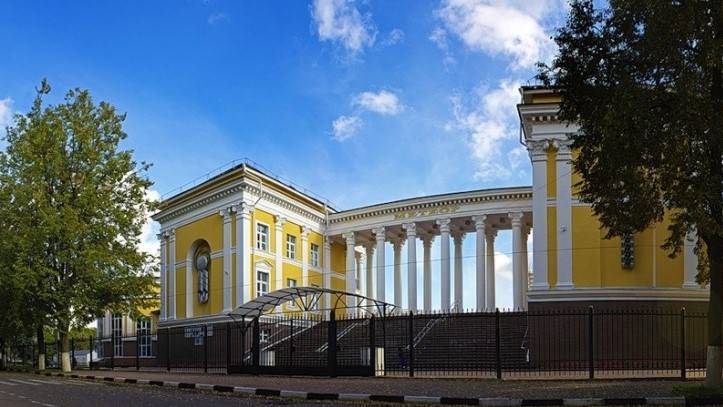 However, the feeling that Meteor is the rare exception when a really elite sports facility, which you will agree with in Russia, continues to remain popular, does not leave me. And at the same time not only accessible to the masses, but in demand - after all, not just like that, the famous Memorial named after the Znamensky brothers was relocated to Meteor several years ago.
And what will we build in the end?
There are many sports facilities under construction in Russia, although, most likely, less than, for example, elite villages and temples. By the way, in response to a previous post (
What are the stadiums guilty of? About sports in Russia, mass and not so
) from the capital city hall the author has already been reminded of the notorious Sobyaninsky program "500 pools", about which I immediately want to ask - which ones?
It would be better to ask, for example, about the Red Arrow stadium, which was once built by the NKPS in the former city of Babushkin. Now it's Losinka - the Moscow district of Losinoostrovsky, where 90 percent of the territory of the former stadium went under multi-storey buildings. And on the fence, where high-rise buildings are already literally hanging over the green territory of the Babushkinsky park, a mocking advertisement flaunted for several months: "There will be a sports stadium." It would be very interesting to see with your own eyes the "unsportsmanlike" stadium.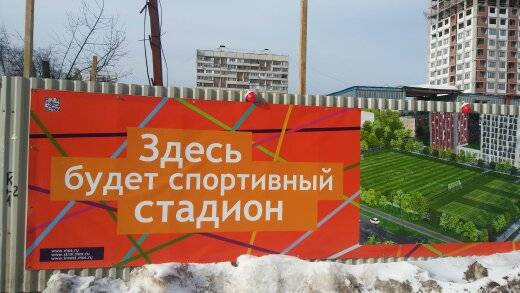 Or about the fate of the famous Torpedo named after Eduard Streltsov on Vostochnaya Street, where all training fields have already gone under housing construction. And on the site of the main arena, Muscovites are promised to build something new designed for as many as 35 of thousands of spectators, obviously in anticipation of the release of car manufacturers in the RPL.
Only now, "Torpedo" is likely to enter the Premier League next season, and the new stadium will be built for five years, or even ten. At the same time, no "popular" sports core will definitely remain there. More precisely, there wasn't any more - a construction site was boiling in the lower coastal part, and the pair of miserable hangars with rocking chairs and the volleyball arena that had turned into a real barn were not counted at all.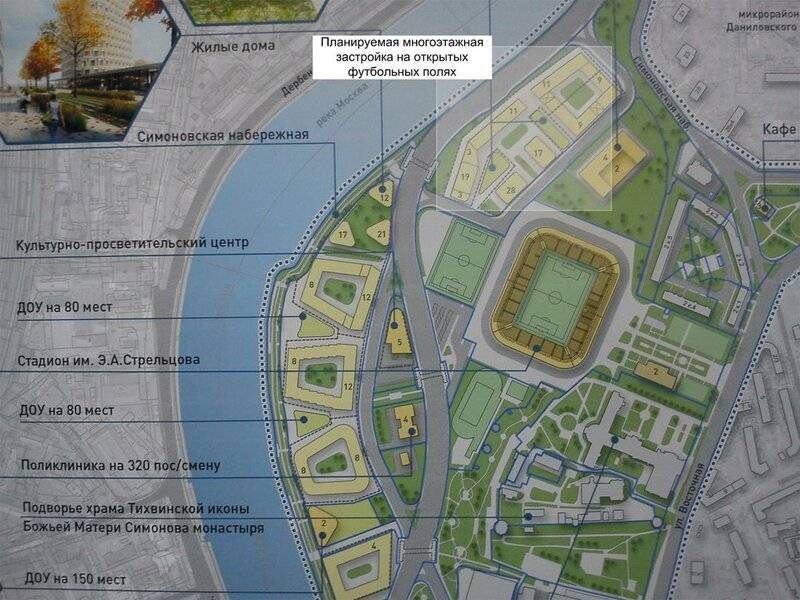 I would also like to end it with a good one, for example, a story about a modern sports ground with all-weather cover in the prestigious holiday village of Bykovo. Or about a new pool in the city of Kirsanov in the Tambov region or about several sports and recreation centers in the Nizhny Novgorod region at once.
However, the sports ground in the village. Bykovo appeared when the Spartak stadium, which was previously attributed to the 402 aircraft repair plant, was brought to complete collapse. In Kirsanov, the pool is practically empty, because even local 200 rubles per session is unbearable money, and Nizhny Novgorod sports cores, alas, amicably curtailed all sports work, renting out to clothing markets. Maybe, after all, things are better somewhere?