Norwegian F-35 have a unique feature that distinguishes them from versions of this fighter, collected for other countries, but it does not work as required, writes Defense News. This unusual feature is a parachute, which is used to brake the aircraft when landing in northern conditions.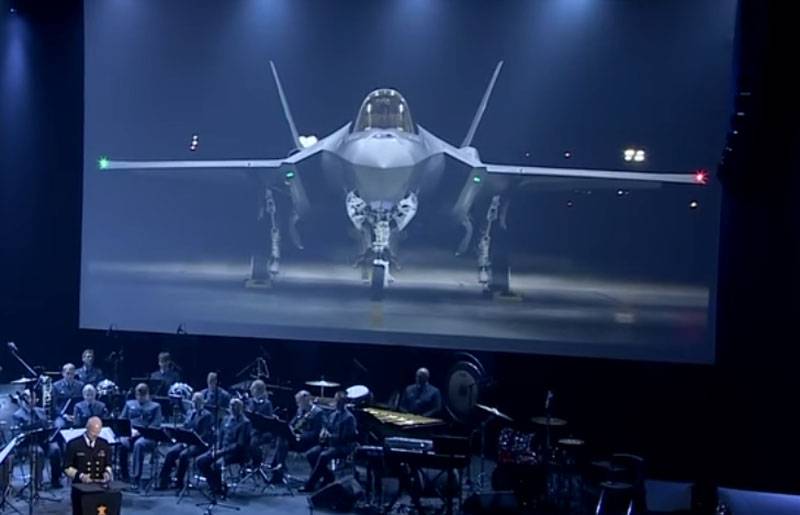 This does not work as we expected. However, our experience with the F-35 on slippery runways of airfields is that it is safer and simpler than the F-16. [...] Thanks to the stability of the F-35 aircraft, it is easier to take off and land at slippery airfields
says General Tonya Skinnarland, Scandinavian Air Force Chief.
According to Lockheed Martin, the Norwegian F-35 brake drive is designed as a container between the vertical stabilizers of the aircraft. Activating the switch releases the parachute, which creates resistance, helping the car slow down the lane faster.
Norway has extremely high reliability requirements, requiring no more than one failure in 10 000 applications. However, flight tests last year, as well as subsequent experiments showed that the current circuit does not meet the specified standard, problems with brakes were found. Norway is currently the only country to purchase the F-35 with this type of braking system.
They are working on it.
Lockheed Martin spokesman Mike Friedman said that a new prototype of the structure is already undergoing technological research necessary to eliminate complaints, and that the tasks are on schedule. At the same time, General Skinnarland explains that it's "important for us to fix" everything before the 2020 – 2021 winter season, although unpleasant discoveries in any situation will not interfere with the operation of the aircraft in accordance with the schedule.
Despite problems, the Norwegian military is determined to use their F-35. By 2022, the air forces of the Scandinavian state will receive enough fighters to make stealth take on the task of intercepting aircraft flying near national airspace. According to Skinnarland, only then Oslo will be able to completely abandon its F-16, which form the basis of the park now.