Surprisingly, so far, US Congressman Brian Mast has not been officially listed as "Kremlin agent". This is an American parliamentarian who unsuccessfully congratulated the US Navy on its founding day.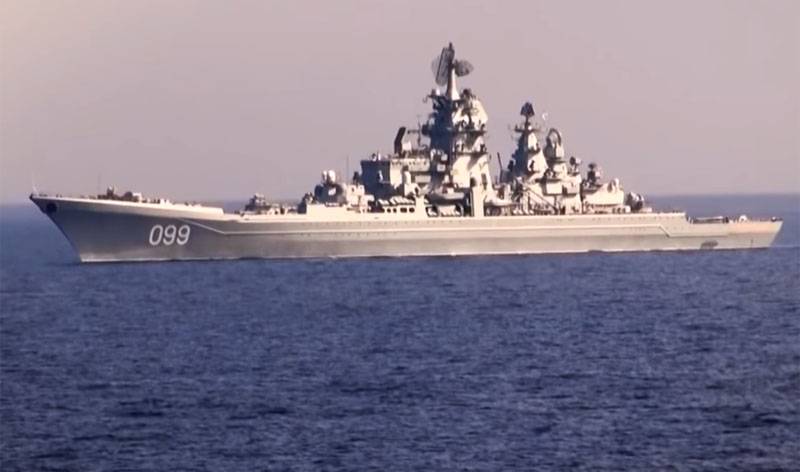 Congressman Mast, who is a retired member of the US military operation in Afghanistan, posted on his microblog on Twitter the birthday card "Happy Birthday, US Navy!" At the same time, the Russian cruiser Peter the Great flaunted on the card. The side number was jammed at the warship.
The fact that instead of the American warship the congressman placed the Russian one did not immediately pay attention. A mistake was pointed out by one of the American journalists by posting a corresponding post on a social network.
After that, a Republican MP representing the state of Florida was ridiculed in the American public.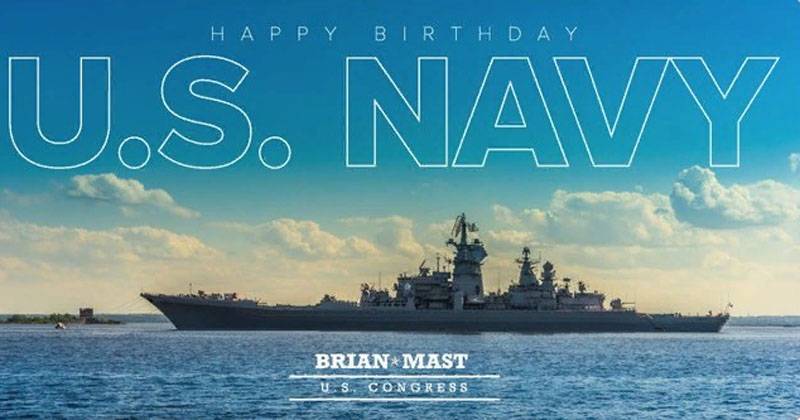 Here are some common American comments on Brian Mast's congratulatory post:
This person should at least be different from our ships from Russian ships. Unfortunately, he represents our staff in Congress. I just can't believe it.
If this is true, then I have a question: can a congressman be so stupid?
Ahaha, let him thank his assistant, who picked up for him the image of "Peter the Great."
And I have long said that Republicans are loyal to Russia.
One of Twitter users, a man with the nickname Capt (N), after reporting an error in a congressman post, noted that the problem with errors in the "identification" of weapons is "international." He gave examples of how people in Russia are wrong, using photos of NATO military equipment on holiday posters.