The command of the Syrian Kurds, members of the "Forces of Democratic Syria" (SDS), demanded that the United States either stop the offensive of the Turkish forces and the Syrian Free Army (FSA), or give permission for negotiations with Damascus and Moscow with the aim of creating a Russian airborne forces without a zone in the north- east of Syria. It is reported
CNN
with reference to an interdepartmental document of the US government.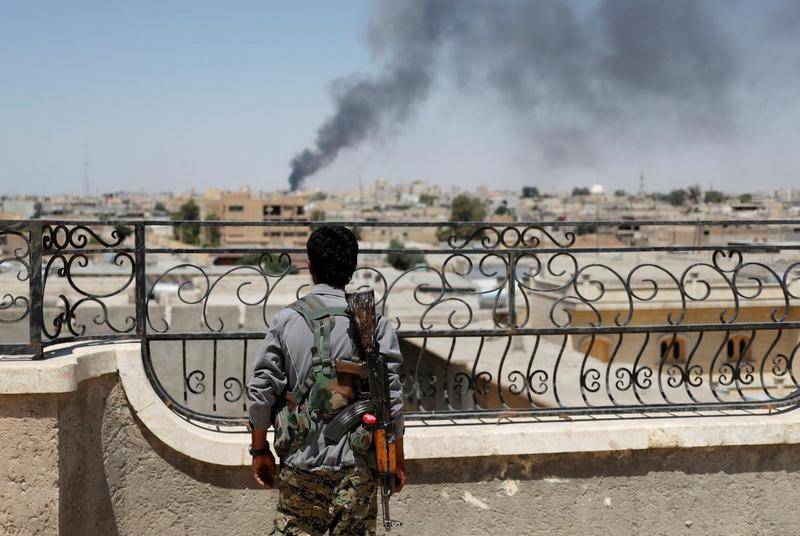 According to the transcript available to the channel, last Thursday a meeting was held between the commander of the Kurdish forces as part of the SDS Mazlum Kobani Abdi and US deputy special envoy to the international coalition against IS (forbidden in Russia) William Rubak. At the meeting, Kobani accused the United States of betraying the Kurds and demanded either to stop the Turkish operation "Source of Peace" or to give an opportunity to conclude an agreement with Damascus and Moscow so that the Russian air forces close airspace over northeast Syria.
You do not want to protect people and you do not want other forces to protect us. You sold us. It is immoral. I need to know if you are able to protect my people and stop the bombing or not. I need to know this, because if you are not able to do this, I will need to conclude an agreement with Russia and the regime to invite them
Aviation
protect this region
- leads CNN statement Kobani.
According to the channel, the US representative asked "not to make any decisions immediately" and convey the words of the commander to the US State Department, assuring that Washington is doing everything possible to stop the Turkish operation.
Earlier, Reuters reported that the Kurdish command requested the United States to create a no-fly zone over northeastern Syria, since the main losses of the Kurds are due to Turkish air strikes.