The American destroyer URO "Porter" (USS Porter DDG-78) entered the Black Sea on Saturday evening and was immediately taken under control of the forces and assets of the Black Sea
fleet
. This was reported by the Russian National Center for Defense Management.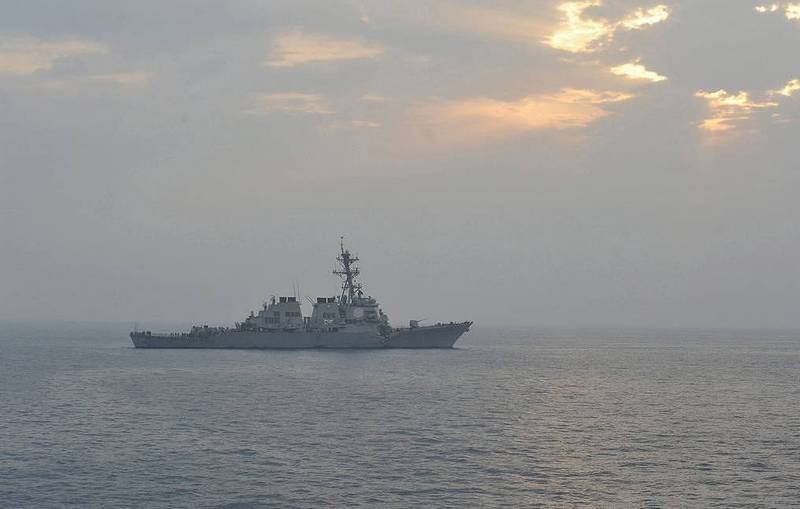 According to the report, after entering the Black Sea, the American destroyer came under the control of the frigate of the Black Sea Fleet Admiral Essen and the small missile ships Vyshny Volochek and Orekhovo-Zuevo. It is noted that this is the seventh call of American ships to the Black Sea since the beginning of the year and the second Porter, in particular. Previously, this destroyer entered the Black Sea in August.
The Black Sea Fleet was escorted by the U.S. Navy URO-PRO Porter destroyer that entered the southern part of the Black Sea on October XNXX. Direct control over the actions of the US Navy ship in the Black Sea is carried out by the frigate Admiral Essen, the small missile ships Vyshny Volochek and Orekhovo-Zuevo
- said in a statement.
The U.S. Navy called the purpose of visiting the American destroyer of the Black Sea. According to Vice Admiral Lisa Franchetti, Commander of the Sixth Fleet, "this is a planned operation designed to show Washington's commitment to free shipping."
This planned operation — our seventh destroyer's seventh call to the Black Sea this year — demonstrates our commitment to freedom of navigation and to our NATO allies and partners in the Black Sea
- quotes her site the fleet.
USS Porter (DDG-78) - destroyer URO of type "Arly Burke". Assigned to the 2 Squadron of the US Atlantic Fleet. Currently stationed permanently at the Spanish military base in Roth. Together with the ground bases of the Aegis missile defense system in Poland and Romania are an integral part of the program to build a European phased adaptive missile defense system. The main armament is 2 PU of the Aegis system on the 29 (bow) and 61 (feed) cell. Can carry the Tomahawk Tomahawk KR, RIM-66 SM-2 "Standard-2" SAM, PLM RUM-139 ASROC.