Russia may revive the Barguzin military rail missile complex (BZHRK) project or create a new mobile ground-based missile complex in response to the development by the United States of medium-range and shorter-range ground-based missile systems. This opinion was expressed by the editor-in-chief of the National Defense magazine Igor Korotchenko.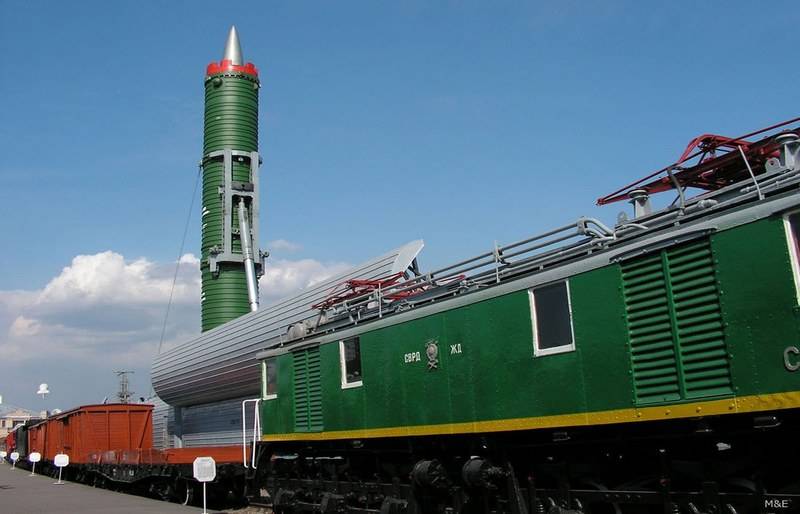 According to Korotchenko, Russia may consider the revival of the military railway missile project as a response to the possible deployment of medium- and shorter-range missiles by the United States in Asia and Europe. At the same time, according to the expert, a lot of time will not be needed to revive the project, Russia has all the developments on this topic.
He noted that in the case of the creation of such trains, the United States will not be able to track them, which means they will be destroyed by the first blow. Several trains plying the territory of our country will significantly enhance the combat potential of the Strategic Missile Forces.
Earlier, Russian Deputy Prime Minister Yuri Borisov, answering the question whether Russia will return to the BZHRK project after the US withdraws from the INF Treaty, replied that this was unlikely to happen, but added that it was his personal opinion.
Recall that the start of work on the Barguzin military railway missile complex (BZHRK) project was announced by the Russian Ministry of Defense in the 2012 year, the Yars rocket was chosen for it in 2014, and at the end of the 2017 year it was reported that the project was closed. As the Russian media wrote, the development was postponed indefinitely. However, it was reported that development work was fully carried out on the project, and missile throw tests for the complex were also successfully conducted. Later information appeared that the resumption of work on it is possible if the military-political situation changes.
The development of the BZHRK was conducted by the Moscow Heat Engineering Institute, taking into account the experience of creating its predecessor - the BZHRK with the Molodets rocket (RT-23 UTTH, according to NATO classification - SS-24 "Scalpel"). "
During the Soviet era, there were three divisions in the Strategic Missile Forces, each comprising four Good Forces combat missiles. Thus, twelve "nuclear trains" carried 36 missiles, each of which carried 10 warheads. BZHRK utilization took place in 2003-2006.